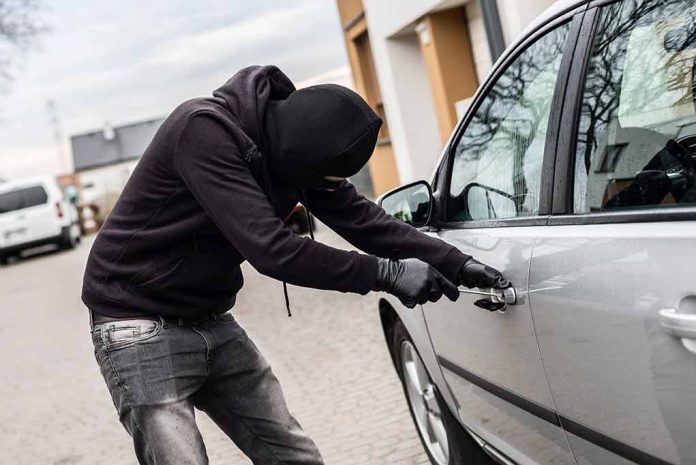 (NewsReady.com) – Oftentimes, when a child commits a crime, the public asks, "Where are the parents?" Many times they are totally absent and disengaged while their kid runs wild. That's not the case for a mother in Columbus, Ohio.
On September 26, WBNS 10TV aired an interview with Tiffany Hammons, a mother who has had enough. She said her 17-year-old son is a serial car thief, and she was afraid of what might happen to him or others. She said he had "crashed five cars," and she reported each one, but nothing was done to stop him.
According to the angry mom, the Columbus Police Department has caught her son stealing vehicles and crashing one. Instead of taking him to jail, officers keep bringing him home.
Hammons said she has done everything she can think of to try to stop her son, and it's causing him to turn against her. She explained that he is "turning to the streets." She believes that he is getting a thrill from the fact that the police haven't done anything to stop him.
Sadly, just two days after Hammons' interview aired, she received horrifying news. Her son and others were near the Ohio State Fairgrounds when they tried to steal a vehicle. He and another person were shot while they were trying to take the vehicle. It's unclear who shot him or how the incident happened because law enforcement isn't commenting. Hammons' son was transported to the Ohio State University Wexner Medical Center. His condition was stable, as was that of the other person who was shot.
Columbus police have not released any information about the shooting. Hammons confirmed her child was a victim, and multiple witnesses confirmed he was one of the ones who were injured. She said the criminal justice system needs to "make him pay for the things" he's doing.
Copyright 2023, NewsReady.com