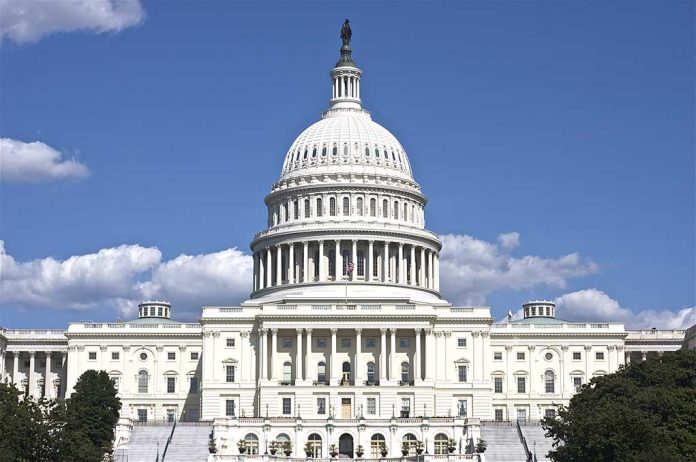 (NewsReady.com) – Becoming a member of either chamber of Congress is a level few people will ever reach. Only 435 people out of the 331 million in the US are chosen to serve in the House of Representatives. In 2018, Jim Hagedorn (R-MN) became one of the 435 after he flipped a Minnesota Democratic district red; he won again in 2020. Unfortunately, he didn't get to enjoy his success for as long as he deserved.
On February 17, 59-year-old Republican Rep. Hagedorn passed away. The congressman was admitted to the Mayo Clinic Hospital in Rochester in January. He'd been vaccinated, but contracted the virus anyway. Hagedorn, who had stage four kidney cancer, remained hospitalized until his death — the cause of which is unknown.
Jennifer Carnahan, the congressman's wife and former Minnesota Republican Party chair, confirmed her husband's death in a Facebook post. She said Hagedorn loved the United States and representing his constituents. He "lived his dream by serving others" every day, Carnahan explained. She went on to say he proved that by "how he voted, led and fought for our country."
Breaking: Minnesota Congressman Jim Hagedorn has died, his wife Jennifer Carnahan wrote on Facebook. He was battling kidney cancer. https://t.co/VlBfOXpsoO

"Jim loved our country and loved representing Minnesota. Every moment of every day he lived his dream by serving others." pic.twitter.com/wfG1SnibYU

— Caroline Cummings (@CaroRCummings) February 18, 2022
Although Hagedorn was a relatively new member of Congress, he wasn't new to the government. He served as a legislative aide to Republican Rep. Arlan Stangeland for seven years beginning in 1984. Then, he went on to work at the Treasury Department from 1991 to 1998, and from there as the Bureau of Engraving and Printing congressional affairs officer from 1998 until 2009. The congressman also ran a popular blog called Mr. Conservative.
Hagedorn spent decades dedicated to serving the country in whatever role he could. America could use more people like him. We are all sending our most heartfelt condolences to the congressman's family.
Copyright 2022, NewsReady.com