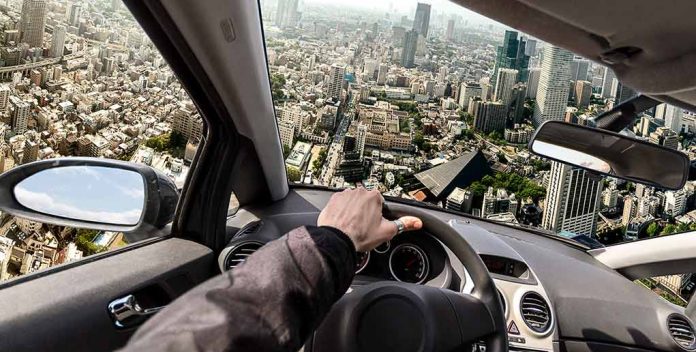 (NewsReady.com) – Images of flying cars bring many people back to their childhoods. "The Jetsons," a cartoon from the 1960s, had many of us believing we would already be flying back and forth to work. That possibility is reportedly closer to happening than ever before.
In late June, Alef Automotive announced it had received approval from the FAA for a special airworthiness certificate. The approval allowed it to move forward with the development of a flying car. The San Mateo, California-based company is now teasing a video of its car in action.
On September 13, Alef will be at the Detroit Auto Show, where it claims it will play footage of its commercial flying car. In mid-October, the company will also be at GITEX, a technology expo in Dubai. A spokesperson for the company spoke to Newsweek about the vehicle, saying there are safety rules preventing them from actually lifting it off the ground. However, they intend to show attendees how their propulsion system works.
In July, the company claimed it had received 2,500 preorders for its Model A, which will set consumers back at least $300,000. The vehicle won't rely on wings to move it through the air like a current airplane. Instead, eight rotating blades located under it will elevate the vehicle into the sky. It will allegedly be able to travel about 110 miles and will be powered by a battery, not gas.
The spokesperson said the company will be allowed to "turn propellers on and show the configuration of the propulsion system" in the car. Jim Dukhovny, Alef's CEO, has previously said he wants to do a live demonstration before the end of the year. This time around, he promised to show a video of one of the company's older automobiles in the air.
Alef is hoping it will be able to bring the vehicle to market in 2025. However, it has a number of regulatory hurdles blocking its way before that happens.
Copyright 2023, NewsReady.com