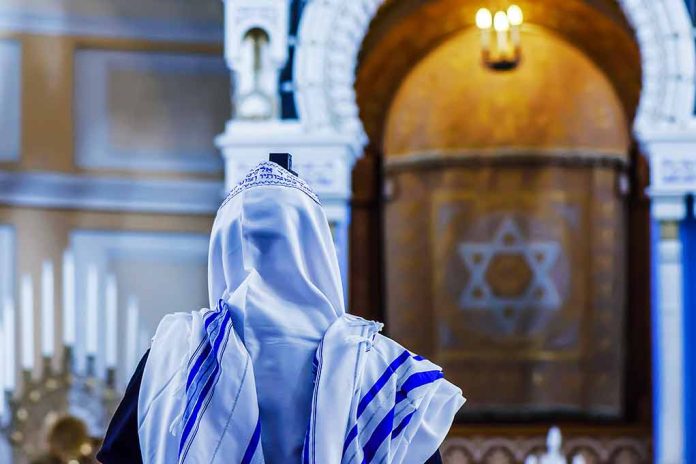 (NewsReady.com) – The surprise attack by Hamas on Israel on October 7 has caused shockwaves across the world. In the United States, it has sown division as Jewish institutions have faced an increasing number of attacks. According to the Anti-Defamation League (ADL), there's been a significant uptick in harassment, assault, and vandalism.
On October 24, the ADL issued a press release detailing the number of anti-Semitic attacks occurring in the United States. Between October 7, when Hamas attacked, and October 23, there were 312 incidents, 190 of which the advocacy group linked to the war. This represents a 388% increase over the same period the year prior, when there were 64 incidents. And that's after there were already an increasing number of attacks in 2022 over the year prior.
In addition to tracking the number of anti-Semitic incidents, the ADL also recorded the number of anti-Israel rallies. Of the ones it noted, 109 were "explicit or strong implicit support for Hamas and/or violence against Jews in Israel." Then there are the messages online, of which the ADL says there was nearly a 1,000% increase in the days following October 7.
In the face of these shocking numbers, ADL CEO Jonathan Greenblatt is calling for "all leaders," including those in politics, companies, and universities, "to forcefully and unequivocally condemn antisemitism and terrorism," stressing that "words matter." He's also asking that law enforcement prosecute the people who carry out hate crimes "to the full extent of the law."
It's not just Jewish people experiencing an increase in harassment, assault, or threatening messages, either. The Muslim population has experienced an uptick in such incidents, too, further displaying the division that's spreading throughout the nation. It's happening overseas as well. The ADL highlighted significant increases in attacks in London, Germany, France, and even on other continents.
In the US and elsewhere, police departments are stepping up their actions in protecting Jewish institutions by providing more patrols and security around synagogues, schools, and community centers.
Copyright 2023, NewsReady.com