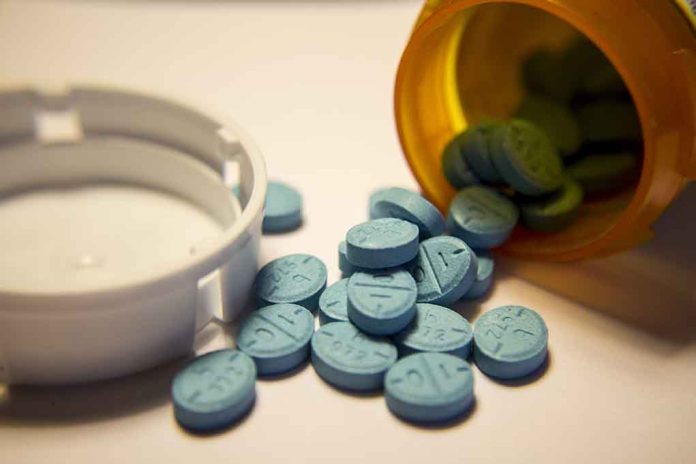 (NewsReady.com) – When people choose to commit crimes, they don't always think them through. Such was the case with one Florida man who decided to allegedly rob a pharmacy with a handwritten note. It didn't take long for the police to catch up with him, and he's now facing some serious charges.
On Friday, October 20, 23-year-old Thomas Mues walked into a CVS store wearing a surgical mask. He proceeded to the pharmacy counter, where he gave the technician on staff a note that said he was carrying out an "armed robbery" and listed a variety of drugs for them to bag for him. The medications he demanded included Xanax, hydrocodone, Viagra, and liquid codeine. He urged the technician not to alarm anyone and to follow the written directions, or he'd "shoot the closed (sic) person to me!"
At first, the technician didn't realize what was going on, but Mues told her to keep reading, and when she realized it was a robbery, she gave the note to the pharmacist, who gathered the medications for him. The note then instructed the staff to lay down, or he'd shoot. There was no indication Mues had a weapon on him, though he kept his hands in his pockets.
Police arrived on the scene before Mues had a chance to escape. On X, formerly Twitter, the Orlando Police Department noted that officers caught up with him shortly after the heist, "after a short foot pursuit," and at the time the suspect "was still holding the stolen narcotics," as well as the letter he used to perpetrate the alleged robbery.
After a short foot pursuit, Mues was apprehended and was still holding the stolen narcotics and his written note. He admitted to traveling to Orlando from Jacksonville to carry out the plan and also confessed to another similar robbery in Central Florida. pic.twitter.com/Llce1ikiBQ

— Orlando Police (@OrlandoPolice) October 23, 2023
Mues, who traveled from Jacksonville to Orlando to carry out the crime, has since been charged with several offenses, including possession of new drugs without a prescription, possession of alprazolam, trafficking hydrocodone and oxycodone, and robbery with a deadly weapon and mask.
Copyright 2023, NewsReady.com