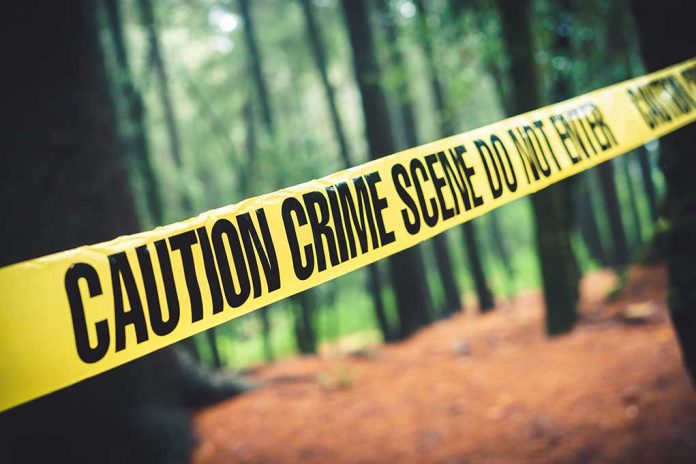 (NewsReady.com) – Crimes against children are among the most horrific that law enforcement deals with. Sadly, police in Indiana are dealing with just that after a Sellersburg resident found a child's body.
The Indiana State Police said a local resident was mushroom hunting on April 16 when they came across a suitcase with a child's dead body in it. The child was described by police as a slender, black male, roughly 5 years old, with short hair, and he was about 4-feet tall. The suitcase he was in had a hard shell and a photo of Las Vegas on the front and back.
ISP Continues to ask for Public's Help in Identification of Deceased Child https://t.co/mlFlEPW0IB

— Indiana State Police (@IndStatePolice) April 19, 2022
Authorities conducted an autopsy on the child on April 19, but were unable to determine the cause of death. However, toxicology reports are still pending. Police revealed they'd received approximately 200 calls about the case, but most of them were about children who were already documented as missing. Officers asked the public to please not call about already established missing children because those cases were already being investigated.
Sgt. Carey Huls told Fox 19 that the child could be from anywhere in the country, so they are "not going to preclude anybody."
Indiana police are asking anyone with information about the case to please call 1-888-437-6432.
Copyright 2022, NewsReady.com