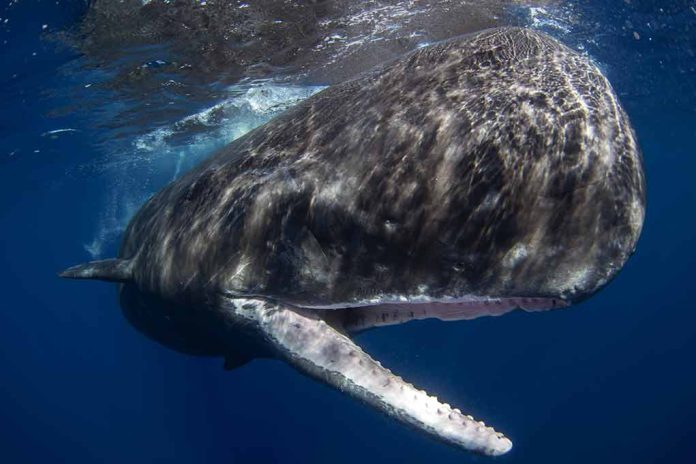 (NewsReady.com) – Sperm whales are incredible creatures. They have the largest brain in the animal kingdom, and males can reach weights of more than 12,000 pounds. Unfortunately, the majestic whale is endangered. However, one Caribbean country wants to help them thrive.
Dominica's government has announced it intends to establish a Sperm Whale Reserve on the western side of its island in the Caribbean Sea. National Geographic reported that Prime Minister Roosevelt Skerrit called the 200 sperm whales off its coasts "prized citizens" of the country. He explained that he believes the whales' "ancestors likely inhabited Dominica before humans arrived." Therefore, the island wants to ensure the whales and climate are healthy.
The new reserve will be about 300 square miles. Large ships and commercial vessels will be prohibited from entering the area. Currently, that part of the island is one of the nursing and feeding grounds for the whales.
Tourists who want to see and swim with the whales would be allowed. The government is going to put restrictions in place to keep the animals safe. A senior whale officer will be responsible for enforcing the new rules.
Enric Sala, founder of Pristine Seas, said that the whales can offer "incredible, cost-effective climate solution[s]" that lawmakers have overlooked and claimed that "Dominica is bolstering its climate resilience" by protecting the whales.
That's because the whales sequester carbon, meaning they take it out of the atmosphere. They do that by defecating near the surface of the sea. The whales off the coast of Dominica reportedly poop more than whales anywhere else, possibly because they are feeding a lot in the area. Their nutrient-rich poop then remains on the surface, creating plankton blooms. Those blooms capture carbon dioxide and drag it down to the ocean floor.
Shane Gero, founder of the Dominica Sperm Whale Project, told The Associated Press, "sperm whales are fighting climate change on our behalf."
Copyright 2023, NewsReady.com