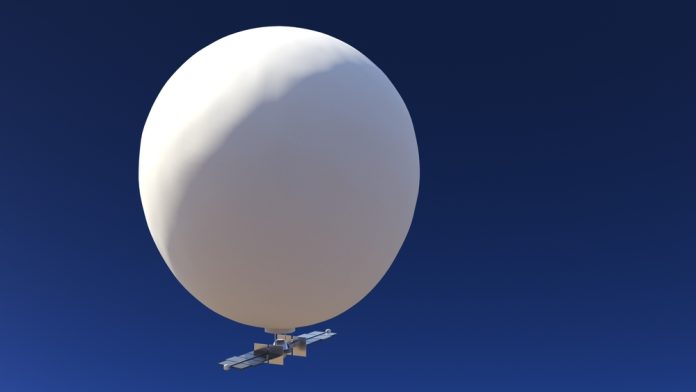 (NewsReady.com) – In February, President Joe Biden ordered the US military to shoot down a Chinese spy balloon off the coast of South Carolina. The suspicious object reportedly entered US air space over Alaska, floating down to the lower 48 states and across the nation before fighter jets shot it out of the sky. Officials retrieved the debris and recently released some surprising information about the balloon's contents.
On June 29, The Wall Street Journal reported that some of the technology and equipment on board was made in the US. Officials said the balloon was a conglomeration of some US gear available for purchase online and Chinese technology designed to take pictures and video for transmission. The findings seem to debunk China's claim that the balloon was for monitoring the weather.
Chinese spy balloon, Made in America?
New Information Revealed About Chinese Spy Balloon That Crossed U.S.: Report
https://t.co/p0R0yhqLlm

— Carl Jackson (@carljacksonshow) June 29, 2023
According to ABC News, China's Foreign Ministry spokesperson Mao Ning was approached and asked about the WSJ report claiming the balloon had American-made gear on board. The foreign minister said she was unaware of the article but insisted the aircraft was not military and accidentally floated over the United States. Mao said any indication that the object was a "spy balloon" was nothing more than the US launching a "smear against China."
The Pentagon also reacted to the Journal's report, stating the suspected spy balloon "did not collect" any data while flying over America. The department's spokesperson, Air Force Brig. Gen. Pat Ryder, said the United States took measures to make that happen. He didn't elaborate on the extent of the measures or how much they contributed to the lack of intelligence collected by the airship. Ryder's comments seemed to conflict with reports from The Wall Street Journal, saying the balloon did take in data, but didn't appear to transmit anything back to China.
Congressional members have been insisting on more details about the apparent spy balloon from the Biden Administration, which has kept its findings close to the vest. So far, officials have not honored their requests.
Copyright 2023, NewsReady.com