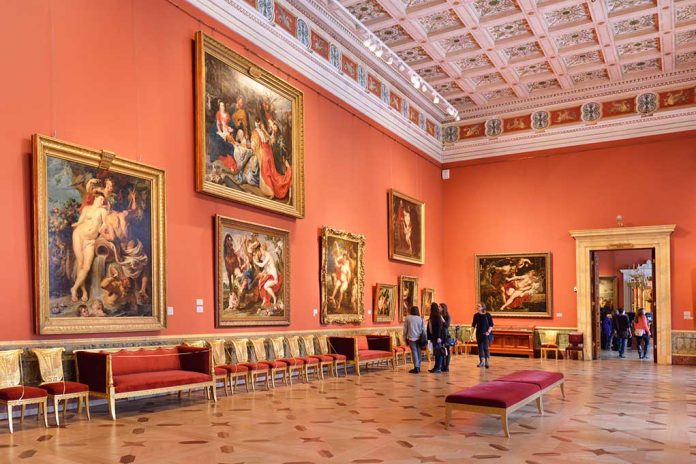 (NewsReady.com) – The congressional investigation into President Joe Biden's family finances just stepped up a gear. The chairman of the powerful House Oversight Committee has just subpoenaed a new list of Biden family associates. One of them is the art dealer who sells Hunter Biden's remarkably expensive paintings.
On November 8, Representative James Comer (R-KY), the Oversight Committee chairman, subpoenaed the president's brother and son as part of the impeachment probe by House Republicans. The next day, he issued eight more subpoenas, all for associates of the president's family—and one of the names on that list is Manhattan art gallery owner George Bergès. This is notable because Bergès' gallery has handled the sale of Hunter Biden's paintings, and the price those paintings are selling for has raised some questions.
Hunter Biden is not a big name in the art world. In fact, he's a newcomer; nobody knew he painted at all until The New York Times ran an article on him in 2020. Now, he's suddenly become a hot property; some of his artwork has sold for up to $500,000, and many Republicans worry that the high prices indicate people are trying to buy influence with, or access to, the president by paying large sums to the Biden family.
The president himself has acknowledged that this is a valid worry and insists the sales have been set up so Hunter doesn't know who's buying his work. That system is less than perfect, though; Hunter knows who at least two of the buyers were, and the president appointed one of them—Elizabeth Hirsh Naftali—to a government commission last year.
Now, Comer wants to speak to Bergès, the man who set up those sales, in an attempt to work out exactly what was going on with all the money Hunter earned from painting.
Copyright 2023, NewsReady.com