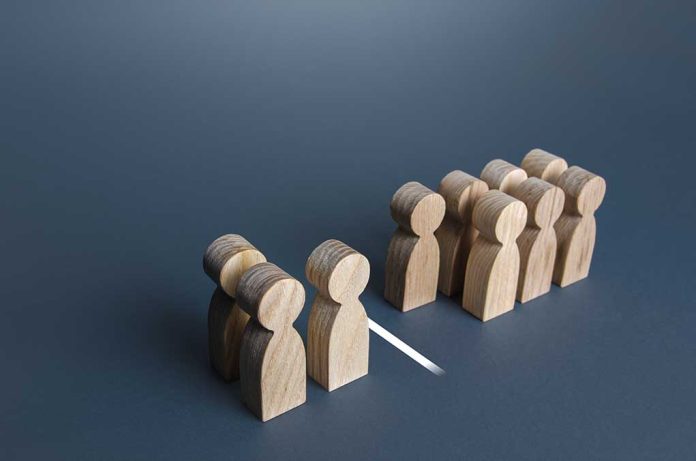 (NewsReady.com) – One of the longstanding tenets of the Republican Party is its respect for Christianity. Most Conservatives identify as Christians and elect leaders who do so as well. However, a well-known preacher has made a bold claim about the current state of affairs in the GOP regarding faith.
Russell Moore is the editor-in-chief of the magazine Christianity Today. He's also a preacher and once served as the president of the Southern Baptist Convention's public policy arm, the Ethics and Religious Liberty Commission. He's someone who isn't afraid to criticize the Republican Party and its leaders when he feels it's necessary. In his new book, "Losing Our Religion: An Altar Call For Evangelical America," Moore discusses what he believes is a crisis in Christianity.
In a recent interview on NPR's "All Things Considered," Moore claimed an increasing number of people on the right believe the teachings of Jesus are "subversive." He claimed that numerous pastors had informed him that after their sermons, in which they taught traditional values like turning the other cheek, listeners would approach them and ask, "Where did you get all those liberal talking points?"
Other theologists agreed with Moore, telling Newsweek there's been a growing rift in the Christian community between traditional evangelicals and political evangelicals. The theologists claimed the second group is more concerned with winning culture wars.
Associate Professor Heath Carter, who works at Princeton Theological Seminary, said that many people are blaming the shift on former President Donald Trump. He said that although many church-going evangelicals are more into what's happening on cable news than the church's teachings, he doesn't think Trump is to blame.
Instead, he alleged that Trump is just a symptom of a bigger issue. One in which the political polarization of today's America has seeped into religion. Some believe modern-day sermons are not "in the context of our world today." Still, His teachings "continue to resonate."
Copyright 2023, NewsReady.com