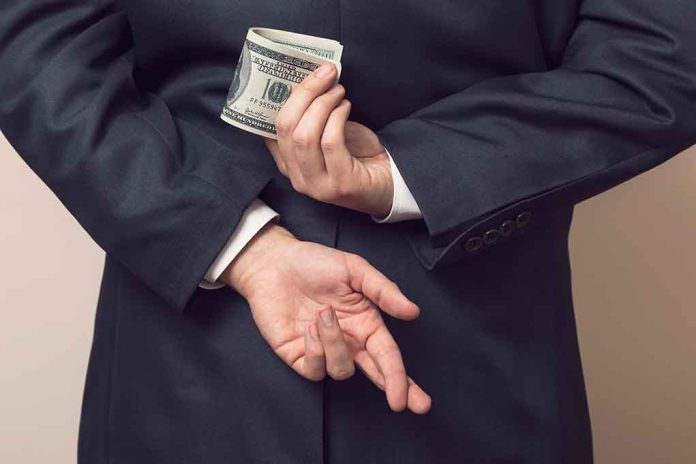 (NewsReady.com) – During the national health crisis, the federal government implemented a number of programs to help people survive the lockdowns. Unfortunately, criminals used the situation to take advantage of the system. Police believe that is what a couple in San Diego did as well.
On July 17, the US Attorney's Office for the Southern District of California announced charges against 30-year-old Demetrius Montre McFarland and 32-year-old Alexandra Crystal McFarland. The couple allegedly conspired to steal stimulus payments from low-income, incarcerated, and homeless people in Southern California. Demetrius is currently in prison, serving time for attempted murder and reportedly used his position to get the information from those around him. Authorities claim they did this by approaching individuals and collecting their personal information.
After obtaining the information from their victims, the US Attorney claims the McFarlands submitted applications to the IRS for Economic Impact Payments (EIP). Mrs. McFarland told the individuals whose information she obtained that they would get their stimulus payments in the mail, but she allegedly had the money deposited directly into her account. She's also accused of using the information to apply for benefits with the California Employment Development Department (EDD).
San Diego Couple Charged with Stealing Stimulus Payments During Pandemic and Purchasing Luxury Mercedes-Benz and Jewelry https://t.co/fyvGqKBdqU

— US Attorney CAS (@SDCAnews) July 18, 2023
Mrs. McFarland has pleaded not guilty to conspiracy and money laundering. Authorities say she used the funds she allegedly obtained illegally to pay part of a $60,000 down payment on a Mercedes, buy thousands of dollars worth of jewelry, and purchase $9,000 in furniture.
Mr. McFarland is charged with conspiracy and violating his supervised release for a separate federal crime. The couple could be sentenced to up to 15 years in prison and/or face a $500,000 fine.
According to reports, criminals stole upwards of $280 billion in stimulus funds during the national health emergency. Additionally, $123 billion was either misspent or wasted by authorities. The waste accounted for a whopping 10% of the money the government allocated to help people get through the tough economic times.
Copyright 2023, NewsReady.com