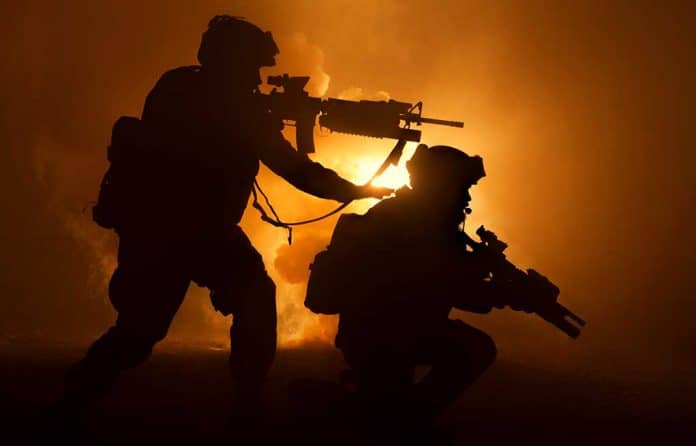 (NewsReady.com) – President Joe Biden's chaotic retreat from Afghanistan turned deadly on Monday, as NATO troops around Kabul Airport fought it out with Afghan gunmen. The violence erupted as pressure continued to rise at the airport, the only evacuation route for Afghans fleeing the Taliban regime.
Around 7 a.m. on August 23, unknown attackers opened fire on Afghan soldiers at Kabul Airport, killing at least one and injuring three more. The Bundeswehr says US and German troops joined the battle, apparently driving off the gunmen. But, tension is growing at the airport as NATO aircraft struggle to evacuate tens of thousands of people, and the deadline for final withdrawal draws near.
A fire broke out in Kabul airport during a gunfire exchange between US forces and unknown militants, several reports from the scene say.https://t.co/NwKStQCR1Q pic.twitter.com/w88zxatbsj

— Al Arabiya English (@AlArabiya_Eng) August 23, 2021
Under pressure from British Prime Minister Boris Johnson, Biden is now wavering on pulling the last US troops out by the August 31 deadline negotiated with the Taliban. However, the extremist group says that date is a "red line" and they won't extend it.
With under a week to go, it's unlikely we can rescue all the Afghans who've worked with NATO forces over the last 20 years in time. So, desperate mobs around the airport will keep trying to break through the defenses.
Will there be more firefights around the shrinking perimeter before the last plane leaves?
Copyright 2021, NewsReady.com