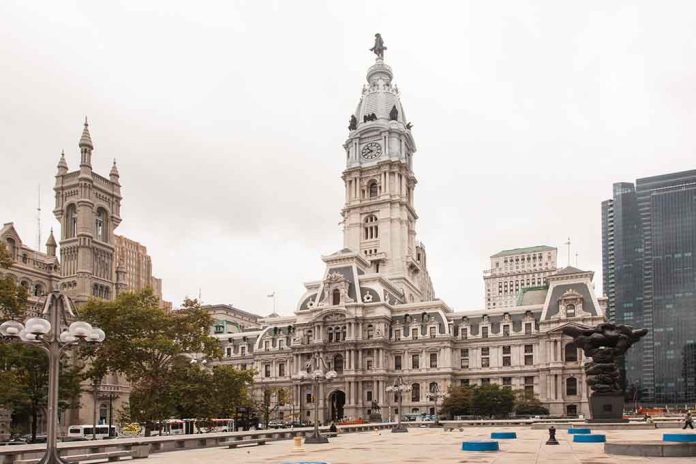 Top Democrat Ready To QUIT – Finally Says It
(NewsReady.com) – On July 4, someone shot two Philadelphia police officers during the fireworks display. The officers are recovering from their injuries but the incident infuriated the city's mayor. In fact, he was so mad that he made a shocking remark.
On Monday night, after the officers suffered gunshot wounds, Mayor Jim Kenney (D) spoke to the media about the incident while outside of Jefferson Hospital. He described Independence Day as "chill" and "laid back" with beautiful weather. The peaceful atmosphere changed at the fireworks display when "some nitwit either shooting from a window or shooting from somewhere" began firing a weapon they "probably shouldn't have had."
Kenney said he will be happy when he's no longer the mayor so he can enjoy events instead of always worrying something terrible is going to happen.
I'm not sure if it was frustration or stress but Mayor Jim Kenney told me he's looking forward to not being the Mayor of Philadelphia after tonight's shooting.

— Chris O'Connell (@CoconnellFox29) July 5, 2022
The Democratic mayor slammed gun culture in America. He said lawmakers won't let anyone tackle the alleged issue with firearms in the country. Although the governor of Pennsylvania tries to help and the state attorney general tries his best bit, "this is a gun country." Kenney said the US is "the most armed country in world history" and "one of the least safest." He predicted the problem will continue to happen until citizens "give up the guns."
Do you agree with the Philly mayor or is gun violence just the price people pay to live in big cities?
Copyright 2022, NewsReady.com