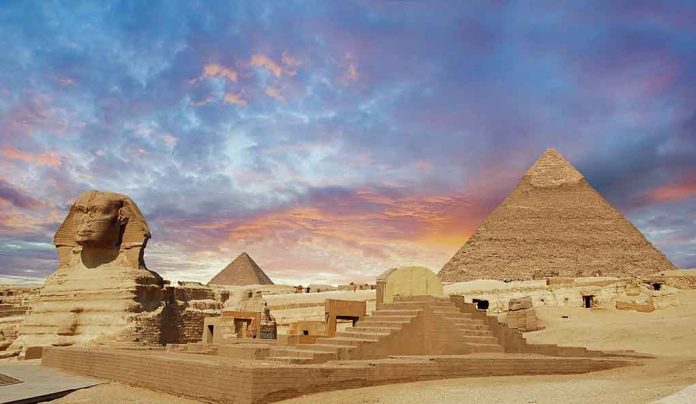 (NewsReady.com) – Hamas launched a massive attack on Israel on October 7. More than a thousand Israelis were murdered on the first day of the conflict. Israel's defense minister announced a "complete siege" of the Gaza Strip in the immediate aftermath. Egypt is now reportedly considering helping the Palestinian people.
Israel has launched air strikes in the days since the attack, destroying neighborhoods in Gaza and killing Hamas militants. Unfortunately, many innocent civilians have also died. Palestinians have fled their homes and taken refuge in United Nations shelters. After Hamas struck, Israeli Prime Minister Benjamin Netanyahu warned Gaza residents that the full force of the military was going to be unleashed.
There's a border crossing between Gaza and Egypt, but the government of the Arab nation is worried about a mass exodus of refugees during a time of economic strife in the country. The US is reportedly pushing Egypt to provide a safe passage for those trying to flee Israel's shelling. US National Security Adviser Jake Sullivan said a safe route is something President Joe Biden's administration is "focused on and […] working on."
On October 10, Israel launched an airstrike on the Rafah border crossing between Egypt and Gaza. It was the second strike in 24 hours on the only border crossing out of Gaza that Israel doesn't control.
Egyptian President Abdel Fattah al-Sisi called the escalation in the Gaza Strip "highly dangerous" and said his country is looking for a solution to stop the conflict in the area. He also warned that he wasn't going to allow Palestinians to be pushed into his country. The Rafah border crossing is no longer open. That means the strip is completely sealed off while the airstrikes continue.
Egypt was the first country to make peace with Israel and acknowledge its sovereignty. In the past, the Egyptian government has played the role of mediator between Palestine and Israel, but it's unclear whether they will be able to do that this time around. For now, the Arab nation is left trying to balance the task of providing humanitarian aid to Gaza while also maintaining its relations with Israel.
Copyright 2023, NewsReady.com