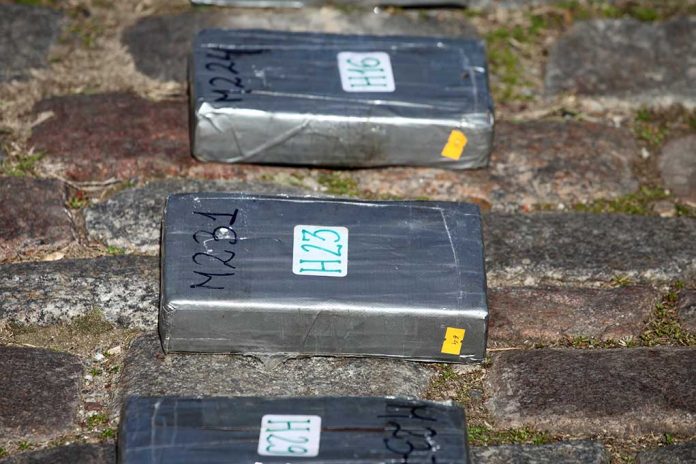 Europe Has a Growing Problem—Cocaine
Northwest Europe has a growing drug problem
Over the last decade, the amount of cocaine seized has grown exponentially
In 2021, authorities seized approximately 303 tons of the opioid
Violent crime is also growing in the region
(NewsReady.com) – Over the past few years, the drug problem in the United States has only grown more dire. More than 100,000 overdoses each year have lawmakers scrambling to find a way to deal with the issue. However, it's not just the US grappling with smuggling; it's happening elsewhere in the world as well. Northwest Europe has been experiencing a growing problem, too, with the increasing market for cocaine that has led to a boom in organized crime gangs and violence.
Increased Cocaine Use Across Europe
Back in March, an EU-wide wastewater study conducted by the European Monitoring Centre for Drugs and Drug Addiction (EMCDDA) revealed that there were high levels of cocaine residue in several countries, including Portugal, Spain, Belgium, and the Netherlands. Laurent Laniel, a principal scientific analyst for EMCDDA, says there's a "concerted, ongoing attempt to flood [the continent] with cocaine." The market is only growing with "no sign of slowing."
Statistics back up his claims. Over the past six years, since 2017, authorities have seized increasing quantities of the opioid. Each year brings in more than the one prior. In 2021, according to the most recently available data, authorities seized 303 tons, which is a 500% increase from the amounts they were capturing a decade prior. The biggest haul that year, 96 tons, came from Belgium, with Spain, France, Italy, Portugal, and Turkey following in succession.
The EMCDDA report states that "cocaine is the second most frequently reported drug" and the most commonly screened by drug-checking services.
Uptick in Violence
With the increased drug trade comes the increased presence of cartels and, therefore, violence. South American traffickers are connecting with European crime gangs to sell the wares. In addition to contract killings and other violence, such as bombings, torture, and shootouts, authorities have intercepted credible plans to kidnap high-ranking government officials.
There have been many arrests as well. In France, six local residents of Les Neiges were arrested in February for their roles in helping to smuggle cocaine. The draw? The money. One of those who was sentenced to prison said he earned a year's salary in just a few hours of work. Refuse work, and the cartels get involved — they kidnap and hold port workers hostage for not doing their dirty bidding.
Local authorities say it's mostly the work of Mexican mafia gangs who have worked with the Medellín and Colombian Cali cartels. But it's not just the criminals smuggling finished products that law enforcement has to worry about. Many are now establishing factories to create cocaine from paste all over the continent.
Copyright 2023, NewsReady.com