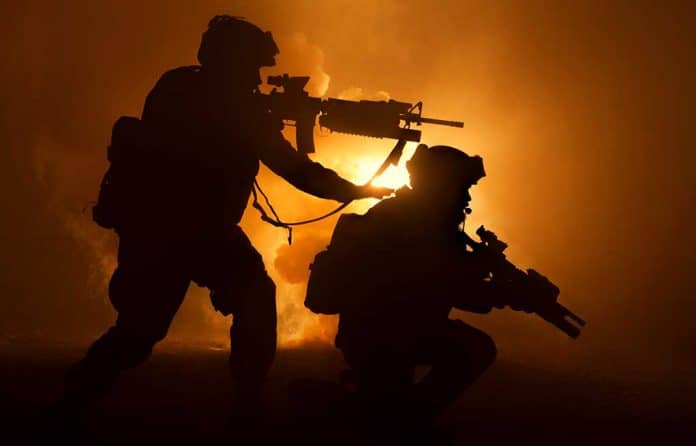 (NewsReady.com) – More than two weeks after one of the worst terrorist attacks in history, Israel is continuing to hit back against Hamas. Now it looks like the terror group's allies are trying to widen the war. US troops in the Middle East are coming under drone attack — and the evidence points to Iran.
Right now, there are over 3,500 US troops in the Middle East, with 2,500 in Iraq and another 900 in Syria, as well as smaller units in the Gulf states. With Iran-backed Hamas under sustained attack from Israel, the risk to those troops has increased dramatically. Last week, two bases in Iraq were attacked by kamikaze drones; a terrorist group linked to Iran's Revolutionary Guards (IRGC) claimed responsibility for one of the attacks. In a separate incident, a US warship transiting the Red Sea shot down a barrage of drones and cruise missiles fired by Yemen's Houthi rebels, who are backed by Iran.
Now, US officials are worried there's a risk of the Israel-Hamas conflict expanding across the region. Hezbollah — yet another terrorist group supported by the IRGC — has already threatened to invade northern Israel if the Jewish state sends troops into Gaza to wipe out Hamas. On October 22, Defense Secretary Lloyd Austin warned that the US has a right to defend itself and told anyone who thought they could exploit the situation to widen the conflict, "our advice is: don't."
The Biden Administration has been unusually firm in supporting Israel, and that support includes two aircraft carrier battle groups; one is already off the coast of Israel, and the other is moving to the Persian Gulf — from where it can easily act against Iran. If Tehran is determined to back its terrorist proxies in a fight with Israel, US forces are going to be in the way. The question is whether Iran is willing to risk a devastating US counterstrike; if it is, more attacks on our troops are likely.
Copyright 2023, NewsReady.com