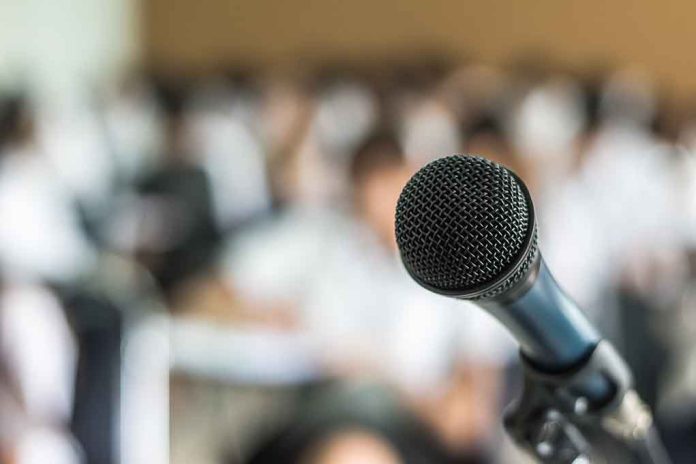 Dad Reacts After School Board Cuts His Microphone
(NewsReady.com) – Conservatives across the country have worked to get offensive books removed from schools. A group dubbed Florida's No Left Turn in Education is doing it in the Sunshine State. The organization's president, who is also a father, recently called out a school board for allowing allegedly explicit content to reach students.
During a June 30, Clay County School Board meeting, Bruce Friedman attempted to read passages from "Lucky" by Alice Sebold. Before he started reading, he told those watching to cover their children's ears. The book he presented is a non-fiction novel about a girl's sexual assault while she was in college and how she coped with the trauma. The book is available on the Destiny Discover online library that high school students can access.
While reading, school board members cut his mic. Friedman spoke to Fox News about the incident, claiming he was told he wasn't allowed to read "pornography" because it would violate the law.
Bruce Friedman confronted his school board with the sexually explicit material found in school libraries. They refused to hear him out, but Friedman – our NLTE Florida chapter president – is fighting back. https://t.co/T0Y6U4OEEQ

— No Left Turn in Education (@NoLeftTurnUS) July 13, 2022
Friedman told Fox that he protested, but the school board said he would only get the floor back if he didn't read "pornography into a public television set." He explained he's speaking up about the books he doesn't like because he doesn't want his 15-year-old son to be harmed, saying he has "skin in the game."
Do you think high school students should be allowed to access books about sexual assault?
Copyright 2022, NewsReady.com