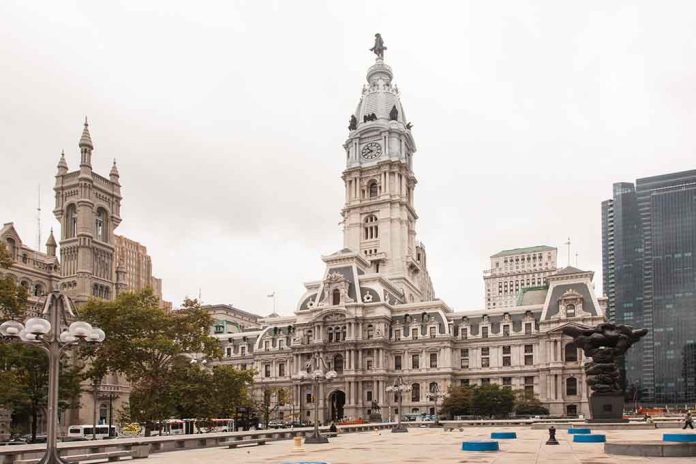 (NewsReady.com) – On August 14, 27-year-old Eddie Irizarry was pulled over by officer Mark Dial in Philadelphia, Pennsylvania. Irizarry was shot during the traffic stop and died as a result of his injuries. Initial reports say that the deceased lunged at the officer with a knife outside the vehicle. In September, a judge dismissed the charges against Dial due to a lack of evidence. Now, they have been reinstated.
The case surrounds the traffic stop and what happened during it. Reports say that Irizarry was pulled over by Dial and his partner after the pair alleged that the man drove past them at a high rate of speed and was driving erratically in the wrong direction on a residential road. While Officer Michael Morris, Dial's partner, testified that he saw Irizarry with a knife, he couldn't remember exactly what he said during the exchange.
Just seconds after the officers pulled the man over, Dial shot into the vehicle several times. He then refused to cooperate in the investigation, resulting in his suspension. More than a month after Irizarry's death, the police department terminated him.
After the judge dismissed the criminal charges in September, the prosecution immediately appealed the decision, claiming that Dial took an innocent life for which Irizarry's family deserved justice. As of October 25, he is again facing manslaughter, murder, official oppression, and other counts related to the shooting on August 14. In her ruling, Common Pleas Court Judge Lillian Ransom said there are questions that need answering, whether by a jury or a trial judge. The case will now go to trial, though Dial's attorney, Brian McMonagle, says he may ask to have it moved out of the city so his client can get a fair trial.
Irizarry's family was in court when the charges were reinstated and was happy with the judge's decision. The deceased's aunt, Zoraida Garcia, made the declaration that Dial is "going to jail," while Ana Cintron, another one of Irizarry's aunts, said it goes a long way in building up trust in the community.
Copyright 2023, NewsReady.com