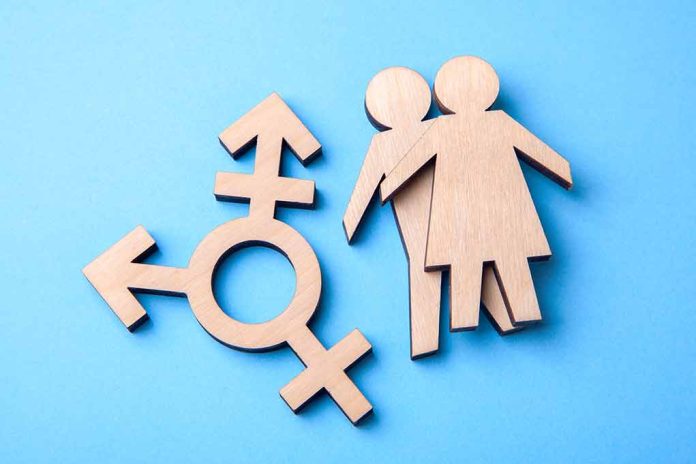 The California Department of Education Code states that it's unconstitutional to disclose a student's gender identity without their permission. 

Spreckels Union School District abides by state law.
A mother and daughter sued after the child was allegedly told to hide her gender identity from her mom.
The district has agreed to pay nearly $100,000 to settle the suit.
(NewsReady.com) – Across the country, battles are being fought over parental rights. Groups like Moms for Liberty are attempting to stop school districts from keeping parents out of the loop when it comes to their children's sexuality. School boards have been shaken up as parents run for positions on them in order to make a bigger impact. Parents aren't just fighting back by running for elected office, they are also filing lawsuits.
In California, a school district just settled a case after it supported a student's secret transition.
A Big Secret
In June 2022, Jessica Konen and her minor daughter, identified as "A.G.," filed a lawsuit against Spreckels Union School District, Monterey County, and several officials. According to the lawsuit, the district had a policy that kept parents in the dark about their children's sexual orientation and gender identity.
Konen's then-11-year-old daughter was a student at Buena Vista Middle School, where two teachers hosted an Equality Club. The lawsuit alleges the teachers picked students to join based on their opinions about who might be open to "homosexuality, bisexuality, transgenderism, gender non-conformity, etc." Konen also claimed the teachers asked other kids to "recruit" new members for the clubs. At the meetings, they reportedly discussed the topics mentioned above, and the teachers were accused of coaching "students on how to express those identities."
The mother and daughter claimed the teachers kept the club secret from parents. A.G. began going to the school and attended one of the meetings after being invited by a friend. The young girl was reportedly not interested in the topics of conversation and decided it wasn't a club she wanted to belong to. A week or so after the first meeting, she alleged one of the teachers approached her and told her to come back because she "fit in perfectly." She agreed and started attending.
The child alleged the teachers labeled her as being "bisexual […] she did not fully understand what that term meant." The educators then allegedly told her she was transgender. They later encouraged her to start going by a boy's name, so she started going by another name and wearing boys' clothes. According to the child, the teachers told her to keep her identity a secret from her mom. Eventually, Konen found out and sued.
Lawsuit Settlement
The school district recently settled the suit with Konen and her daughter for almost $100,000. A federal judge approved the settlement on August 3. The mother and daughter will each receive $48,000. Another $4,000 will be paid to the California Department of Health Care Services for medical expenses related to the plaintiffs.
Copyright 2023, NewsReady.com