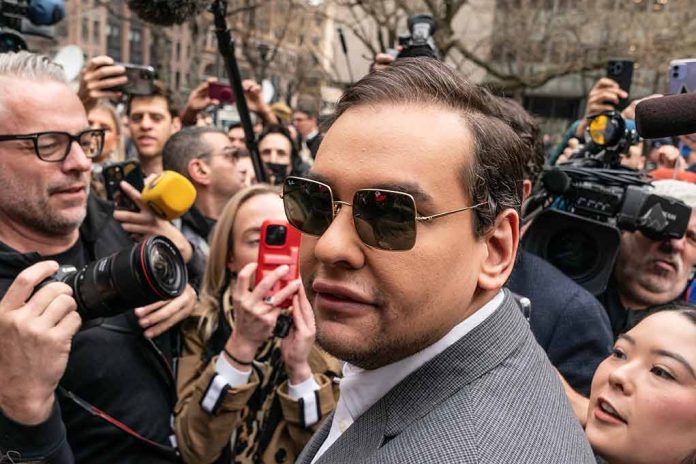 (NewsReady.com) – The House Ethics Committee released its report on Rep. George Santos (R-NY), and it was a doozie. It detailed evidence that the congressman allegedly converted his campaign donations for personal use. After the report came out, the Republican announced he wasn't running for re-election, but he might not get that far.
On November 16, Santos responded to the report, calling it "biased." He claimed the Ethics "Committee went to extraordinary lengths to smear [him] and [his] legal team" with a "disgusting politicized smear." The congressman went on to say they should all be "ashamed of themselves."
Santos claimed he would continue to defend himself and work for his constituents. However, he said he would not seek re-election in 2024 because he doesn't want his family under the press's microscope all the time.
If there was a single ounce of ETHICS in the "Ethics committee", they would have not released this biased report. The Committee went to extraordinary lengths to smear myself and my legal team about me not being forthcoming (My legal bills suggest otherwise).

It is a disgusting…

— George Santos (@MrSantosNY) November 16, 2023
The next day, Ethics Committee Chairman Rep. Michael Guest (R-MS) announced he was moving to expel Santos. He said it was "the most appropriate punishment" given the charges against him. The House will vote on the expulsion when it returns from the Thanksgiving break. Two-thirds of the House is required to expel him. All the Democrats will likely vote to kick him out, meaning 80 members of the GOP will have to join. According to POLITICO, 60 conservative members of the House have said they are in favor of his expulsion.
The ethics report alleged Santos knowingly filed incomplete and false reports with the Federal Election Commission (FEC). He reportedly used campaign funds to pay for personal travel and Botox. It stated that he "sought to fraudulently exploit every aspect of his House candidacy for his own personal financial profit."
There's an expectation that Santos will receive support from far-right members of the House. A spokesperson for Rep. Ralph Norman (R-SC) said he won't vote to expel his colleague, saying Congress has more important issues to deal with.
Copyright 2023, NewsReady.com