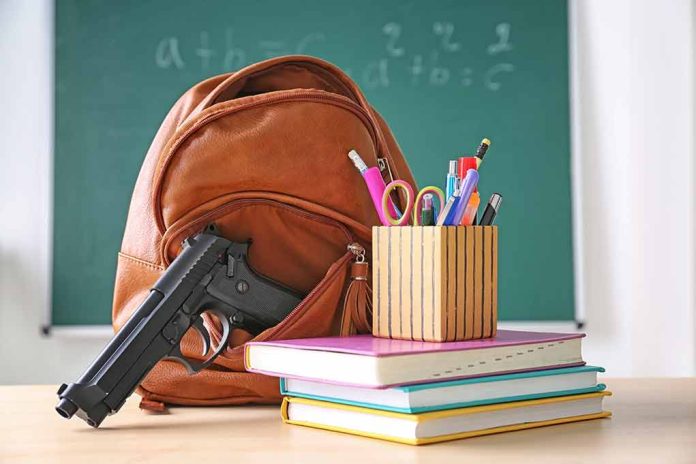 (NewsReady.com) – On January 6, teacher Abigail Zwerner went to work in Newport News, Virginia, as she did every weekday. What started out as a normal day ended with her in the hospital suffering from a gunshot wound after a child shot her. Now, the mother of that kid has pleaded guilty to a serious criminal charge.
On August 15, 26-year-old Deja Taylor pleaded guilty to felony child neglect. In return for her plea, prosecutors agreed to drop the charge of recklessly leaving a loaded firearm so as to endanger a child. The deal allows the mother of the six-year-old who intentionally shot Zwerner to avoid a possible six-year prison sentence.
The child shot Zwerner while she was at a reading table in her classroom at Richneck Elementary School. She told NBC News that the kid was several feet away from her and holding a 9mm handgun. "I will never forget the look on his face that he gave me while he pointed the gun directly at me," she said. The bullet went through her hand and into her upper chest. The doctors were not able to remove it from her chest.
The teacher is suing the school for what she believes were multiple failures by the administration. They'd been warned three times that the student might have a gun but never put the school on lockdown or called the police.
Taylor's lawyer, James Ellenson, told reporters that the mother feels responsible for what happened and feels very badly. According to court documents, Taylor thought the gun was in her purse with a trigger lock on. She'd left the bag on top of her dresser and claimed the key for the lock was under her bedroom mattress. Questions remain about how the 6-year-old got the weapon. Prosecutors say that neither a trigger lock, key, nor lockbox were ever found during searches of the home.
Taylor has also pleaded guilty in federal court to using marijuana while possessing a firearm. She could receive up to 24 months in prison for that charge.
Copyright 2023, NewsReady.com