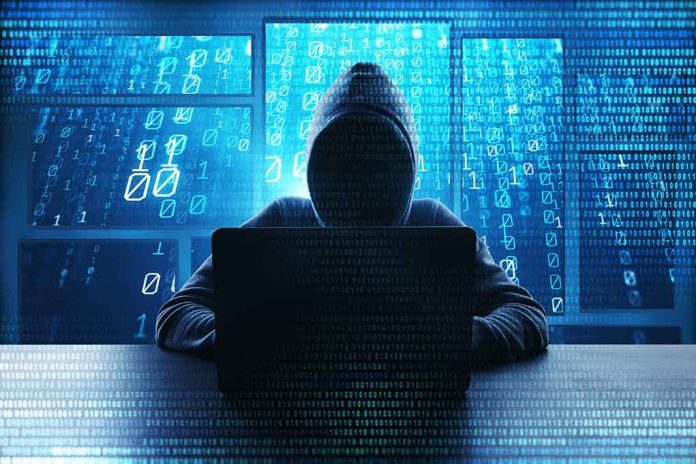 Hackers Are Trying To COMPROMISE These U.S. States
Pro-choice Americans are protesting across the country.
Politicians have promised the abortion issue will be on the ballot in the fall.
Hackers may be targeting states with bans on the procedure. 
---
(NewsReady.com) – The United States has had a significant problem with political divisions for quite some time now. The partisan divide is something experts often discuss. During the 2020 presidential race, President Joe Biden promised to unite the country, but that hasn't happened a year and a half into his term. In the wake of the Supreme Court's (SCOTUS) reversal of federal abortion protections, the country seems even more divided. The justices were allegedly doxxed and threatened, and conservative politicians were verbally attacked. Now, it looks like hackers might be targeting pro-life states.
Hackers Attack
Within days of the SCOTUS ruling, a number of states had already banned abortion because of trigger laws that were on the books. Kentucky and Arkansas both have incredibly restrictive laws against the procedure. In both states, residents are banned from obtaining an abortion unless the life of the mother is at risk.
On June 25, a group known as SiegedSec posted between seven and eight gigabytes worth of data online. The hackers claimed they stole the information from Arkansas and Kentucky government servers. According to Newsweek, the group posted photos of what appeared to be financial forms and addresses of individuals in those states on the social media app Telegram. In the post, SiegedSec claimed it was "pro-choice" and doesn't believe women should "be denied access to abortion." It went on to say the information leaked involved employee personally identifiable information and "lots more."
SiegedSec said the attacks against "pro-life entities" and "states with anti-abortion laws" will continue.
How to Protect Yourself
Unfortunately for residents of the states with restrictive abortion laws, their personal information is now at risk as bad actors try to punish politicians. Employees of the states might not be able to protect their information before an attack, but they can be sure to monitor their credit reports and dispute any suspicious activity.
Others can limit who they give their information to. That means not providing any entity with their Social Security number unless it's a government agency. They should also watch their credit reports for any suspicious activity. Further, all Americans should be careful about who they share financial information with, both online and offline. If they have to purchase something online, they should check with their credit card company to see if they have the feature that allows consumers to pay for items using a virtual card. That will mask their credit card's important information, making it harder for hackers to steal.
Copyright 2022, NewsReady.com