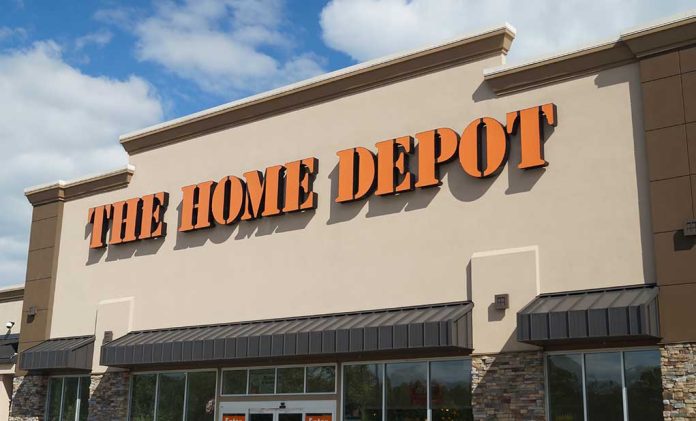 (NewsReady.com) – Tyrese Gibson is a relatively well-known actor. He's been in the industry for a long time and starred in projects like the "Fast and Furious" franchise and "Transformers." He alleges his star power didn't protect him from an uncomfortable encounter at Home Depot, and now he's suing.
On August 9, Gibson filed a lawsuit against Home Depot for $1 million. The star alleges the staff at a West Hills, California, store discriminated against him and two members — Manuel Hernandez and Eric Mora — of a construction crew who regularly work for him. According to reports, he was at the store on February 11 to buy material for a project at his home.
When Gibson got up to the register, he claims the checkout process took a long time because of a "glitch in the system." At some point, people started to notice who he was, so he decided to grab two candy bars and wait outside in his vehicle so he could avoid causing a disturbance. Before leaving, he handed the workers his credit card and reportedly told the cashier that the men would use his card to finish the transaction.
The lawsuit states, "The cashier acknowledged Gibson and said he understood." The actor claims he then asked the cashier if he "needed anything further from him to complete the transaction," and the worker allegedly told him he did not and gave him permission to leave. However, once he left, the lawsuit states the cashier refused to finish the transaction, even though Gibson authorized it via FaceTime and told the cashier beforehand.
Gibson had to go back into the store after a "heated discussion with the cashier" to finish the transaction. The actor asked to speak to the manager, but they allegedly "refused to speak with Gibson in person." The lawsuit contends it was a "clear and deplorable" case of "consumer racial profiling." Gibson's lawyers allege the store violated the Unruh Civil Rights Act.
The company stated that it doesn't "tolerate discrimination in any form" and has repeatedly tried to contact Gibson. It will continue to try to resolve the issue with him.
Copyright 2023, NewsReady.com