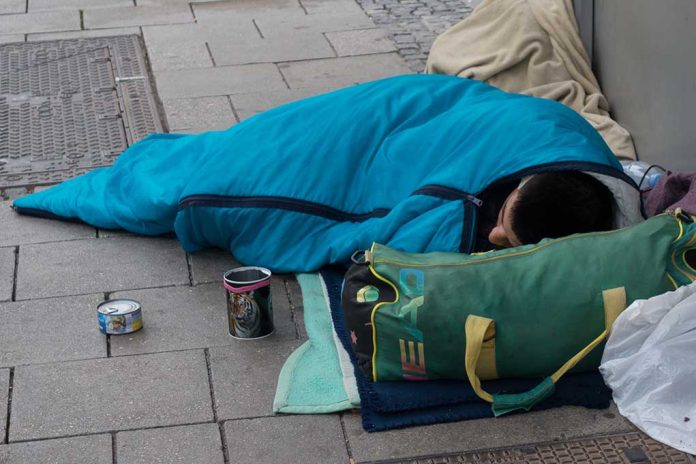 More than 106,000 Americans died from drug overdoses in 2021.
King County, Washington, saw its sharpest increase in deaths among the homeless community.
At least 160 unhoused people died from overdoses in the Seattle area in 2022.
Fentanyl is the main driver of the deaths.
---
(NewsReady.com) – America has been battling a drug epidemic for decades. In recent years, the problem has stemmed from the opioid epidemic. In 2021, the US passed a horrific milestone: more than 100,000 people lost their lives to drug overdoses. It was the first time the nation had seen the number of deaths go to six digits.
Fentanyl, also known as synthetic opioids, is one of the factors driving the statistics. According to a recent report, people living on the streets are being hit hard by the epidemic.
Death in Emerald City
Last year was the deadliest in history for the homeless population in King County, Washington, where Seattle is located. According to the Seattle Times, which examined data from the King County Medical Examiner's Office, 310 people without homes died in the city in 2022. That was a sharp increase from the 188 people who died the previous year. Overdose deaths drove the number through the roof.
In 2022, there were 160 fentanyl-related accidental overdose deaths among the homeless population. That is almost the same number of total deaths from the previous year. The actual total number of victims is almost certainly higher because this count is only based on the Medical Examiner's findings. The office only investigates deaths that occur suddenly, unexpectedly, or if someone looks to have died from unnatural causes. Traditionally, doctors are generally the ones who document how a person dies.
Why Fentanyl?
Fentanyl has legitimate uses in the medical field. However, as the opioid crisis grew worse over the years and states cracked down on prescription pills, traffickers began making the drug. It's now considered a cheaper alternative to heroin, but the issue is it's much more powerful.
At some point, drug dealers began cutting cocaine with fentanyl. That led to multiple deaths across the country when unsuspecting users ingested fatal doses.
Not Just the Homeless
The opioid epidemic has touched all corners of the US. It has impacted all races and socioeconomic groups. What happened in Seattle is a good example to demonstrate the larger issue; while there were 160 deaths of homeless people from drugs, there were far more housed people who lost their lives.
By October 2022, there were at least 710 overdose deaths in King County. Fentanyl was, again, the reason for most of those deaths. Though the county and the country have been fighting to reduce the number of deaths, so far, officials have been unsuccessful.
Copyright 2023, NewsReady.com