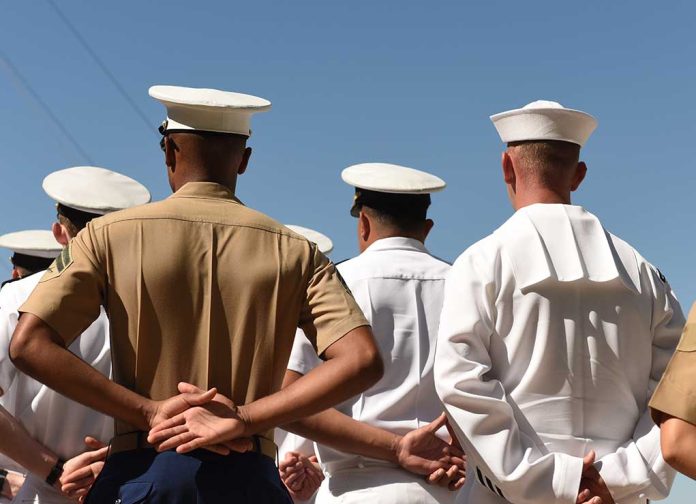 Judge Orders Acquittal of Alleged Firebug Sailor
(NewsReady.com) – In July 2020, the military charged Seaman Recruit Ryan Sawyer Mays with arson. A fellow sailor claimed he'd seen him near where the blaze on the former USS Bonhomme Richard began. Two years after the accusations, he was acquitted by a military judge.
On Friday, September 30, a military judge acquitted Mays of starting the fire that destroyed the $1.2-billion warship. The decision came after a key witness in the case changed their story. In addition, the prosecution also lacked any physical evidence to tie the 21-year-old to the crime. Mays spoke at a press conference after the verdict and said the last two years "have been the hardest" of his life, according to The Washington Post.
Seaman Recruit Ryan Sawyer Mays broke down sobbing when the judge read the not guilty verdict on charges accusing the 21-year-old sailor of setting the devastating 2020 fire on the $1.2 billion amphibious assault ship Bonhomme Richard.https://t.co/iBdtne6AOg pic.twitter.com/42lfdYqhED

— Stars and Stripes (@starsandstripes) October 1, 2022
In 2021, the Navy released a report revealing the fire that destroyed the ship was "completely preventable." Before flames broke out, it was undergoing a $250-million upgrade while it was parked in San Diego. The report detailed the many failures, including the fact only 15 out of 807 fire extinguishers worked and only 29 of the 216 fire stations on the vessel were serviceable. The Navy previously punished 20 others for the fire, including three admirals. The ship's leadership team received letters of reprimand that would severely hinder their careers.
Copyright 2022, NewsReady.com