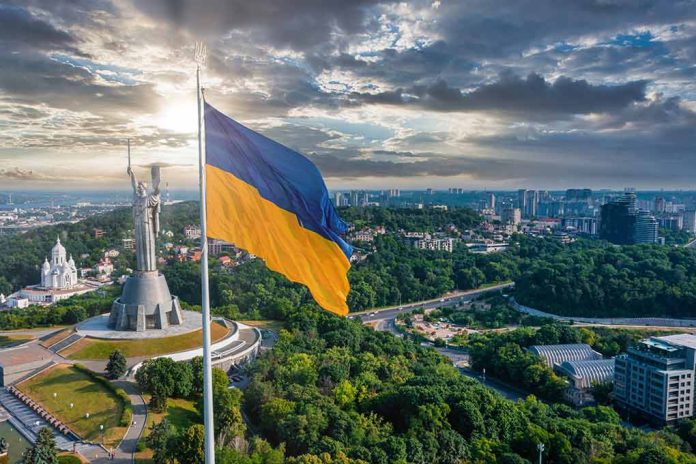 (NewsReady.com) – In 2014, the Ukrainian people demanded their government forge closer bonds with Europe and reject Russia. Ukraine's president at the time, Viktor Yanukovych, refused to sign an agreement that would do that. Instead, he remained a staunch supporter of Moscow. The disagreement came to a head on February 18-20 of that year, when dozens of activists were murdered.
Hundreds of protesters took to the streets to protest at the end of February 2014. Many descended on the perimeter of Maidan Nezalezhnosti, or Maidan, as the locals call it. That's basically the town square in Kyiv, the capital. Once they were in the square, snipers began shooting them.
Protesters fell and died in the streets. The deceased became known as the "Heavenly Hundred." In the months and years after, locals began to float the idea that the pro-democracy activists were murdered by their own government. Yanukovych fled to Russia shortly after the bloodshed. While the country was in chaos, Russian President Vladimir Putin ordered his troops to annex Crimea.
When Ukrainian President Volodymyr Zelenskyy took power, the murderers had still not been found, and the case remained unsolved. An investigation continued, and now, nearly a decade after the deaths, the probe has wrapped up.
Ukrainska Pravda, a Ukrainian news source, reported that the Prosecutor General's Office has indicted the former president, Yanukovych, and members of his security forces. The investigation found the government used "special means, military equipment, and firearms" to respond to demonstrators in Maidan. They claimed the police were ordered to carry out an "anti-terrorist operation" and shoot the protesters.
As a result, 67 civilians died, and 887 people and 132 police officers suffered injuries. Property damage exceeded more than $400,000. Instead of facing the consequences of the murderous rampage, the officials fled the country. Those mentioned in the indictment are now accused of organizing an act of terrorism, multiple premeditated murders and attempted murders, causing intentional bodily harm, and many other offenses. Some of the officials are hiding in Crimea. The Ukrainian government vowed to arrest them and bring them to justice when the war is over.
Copyright 2023, NewsReady.com