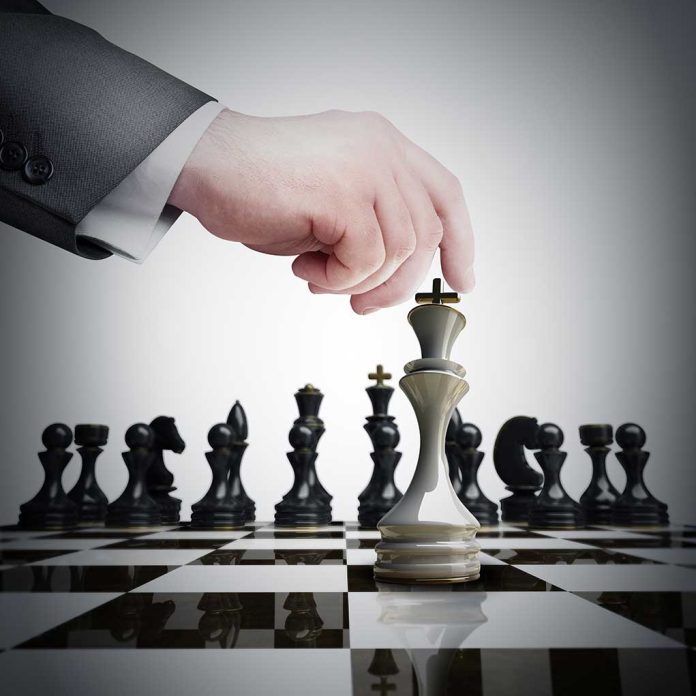 (NewsReady.com) – David Axelrod knows a thing or two about politics. He worked on both of former President Barack Obama's presidential campaigns and held a position in the White House. Recently, he suggested President Joe Biden drop out of the 2024 race.
On November 5, Axelrod posted a screenshot of a poll from The New York Times and Siena College that shows former POTUS Donald Trump leading Biden in nearly all battleground states. According to the poll, if the election were held today, Trump would win Nevada, Arizona, Pennsylvania, Michigan, and Georgia.
Axelrod pointed out that it's late in the game to change presidential candidates, and a lot can happen in the next year, but there is a "legitimate concern" about the viability of his candidacy. He went on to say the biggest concern people have about the president is the only thing that he isn't able to change, "the age arrow only points in one direction."
Obama's former chief strategist accused Trump of being a "dangerous, unhinged demagogue" who doesn't have any regard for the law or democracy. And, while Biden should be proud of all of the things he has accomplished, he "needs to decide […] whether that is wise." Most importantly, the president should decide whether his candidacy is a good idea for him and the country.
It's very late to change horses; a lot will happen in the next year that no one can predict & Biden's team says his resolve to run is firm.
He's defied CW before but this will send tremors of doubt thru the party–not "bed-wetting," but legitimate concern. https://t.co/g6zeWF0T87

— David Axelrod (@davidaxelrod) November 5, 2023
Biden is currently the oldest serving president in American history. He will be 81 years old on November 20. That means if he is reelected, he will be 85 when he leaves office. For months, people on both sides of the aisle have raised concerns about his age and whether he is in a state of decline. The newly-elected House speaker, Rep. Mike Johnson (R-LA), commented on his age recently, saying the president is in a decline, and it isn't an insult; it's just the reality of aging.
Saturday Night Live made fun of the president's age in a Cold Open recently.
While people have expressed their concerns, Biden has not said he has any intention to drop out. That could spell disaster for Democrats in 2024.
Copyright 2023, NewsReady.com