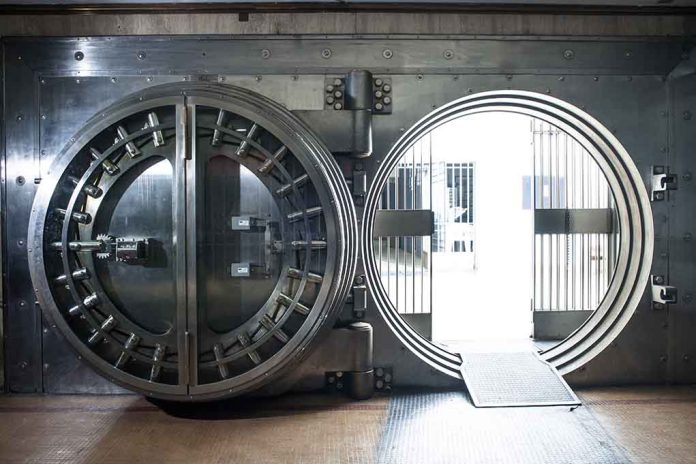 Elizabeth Warren blamed the current banking issues on the Trump administration.
Trump rolled back bank regulations.
Barney Frank is breaking from his party to dispute Warren's claims.
Frank is worried about more possible bank failures.
---
(NewsReady.com) – Silicon Valley Bank (SVB) and Signature Bank recently collapsed, making them the second and third-largest banks to collapse in US history. The news set off a global shudder in the stock market, and dozens of other banks saw their stocks plummet.
Soon after the collapses, the finger-pointing began. Democrats claimed former President Donald Trump slashed regulations which led to the collapse. But a prominent Democrat isn't buying that excuse.
What Happened To the Banks?
SVB was a favorite of tech startups for 40 years. Like most banks, it kept a small number of its deposits on hand for withdrawals, and it invested the rest. In the case of this particular bank, it purchased long-term Treasury bonds. These are generally safe investments, but when interest rates started to rise, the value of those bonds decreased.
On March 10, a group of customers began rapidly withdrawing their money from SVB. The bank run caused the bank to collapse by the end of the day. The federal government had to swoop in and take control of the deposits and assets held by the financial institution. Two days later, another bank run caused Signature Bank to fail. Regulators took it over as well.
Warren and Frank Disagree
Senator Elizabeth Warren (D-MA) wrote an op-ed in The New York Times on March 13, that blamed Trump for the collapse because he loosened some of the provisions of the 2010 Dodd-Frank Act. She said the changes meant SVB and Signature were no longer subject to the strictest banking rules, like regular stress tests to expose any issues they might have.
One of the men who that law was named after, former Rep. Barney Frank (D-MA), disagreed with the senator. The former lawmaker, who was on the board of Signature Bank, said he doesn't think the regulations rollback "had any impact," according to POLITICO. He explained that regulators "hadn't stopped examining banks."
Instead, Frank thinks Signature collapsed because of panic that started last year when cryptocurrency began to collapse. Then when SVB failed, it triggered more panic, which led to a bank run, and that is what ultimately hurt Signature. He explained "the nervousness and beyond nervousness from SVB" led to a perfect storm of sorts. He also thinks several other institutions are in danger of meeting the same fate.
Copyright 2023, NewsReady.com