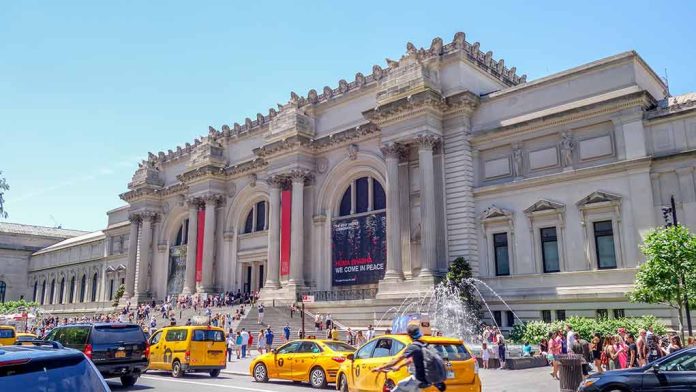 The American Museum of Natural History was founded in 1869.

Millions of people from all over the world visit the museum annually.
It regularly showcases displays with human and animal bones.
These bones have long been the subject of controversy.
The museum will remove human bones from displays and attempt to begin repatriation with descendant communities.
(NewsReady.com) – Museums carefully cultivate their displays, often showcasing objects from historical times that paint a picture of how history shaped the present. It's not unusual to see real skeletons or bones from primitive humans and animals. However, there has been much controversy around these displays, particularly in how the objects were secured in the first place. Now, one museum is taking a step to overhaul its processes.
Letter to Its Staff
On October 12, American Museum of Natural History President Sean Decatur sent a letter to staff members. In it, he acknowledged that there had been many discussions around the human remains collection the museum houses, some of which began prior to his arrival. Recent discussions with the facility's board of trustees have resulted in two initiatives.
First, Decatur says that the museum "will begin immediately to prepare new storage to house the human remains in [its] collection." This process involves removing the objects — which include beads or instruments that are either made from or incorporate human bones, mummies, and skeletons — from 12 displays.
Second, the museum has updated its Collections Policy and repatriation procedures, hoping to return some remains to the "descendant communities" to which they belong.
Current Inventory
The American Museum of Natural History currently houses "the skeletal remains of approximately 12,000 individuals" in its Anthropology division, 26% of which belong to Native Americans. Decatur points out that, except for those who donated their bodies upon their deaths, the deceased did not consent to being part of a collection.
The president also notes that the methods used to collect such remains are sketchy, at best. Some, namely those believed to be African-American slaves, were even dug up from burial grounds and denied "basic human dignity."
The removal of the remains will impact six galleries throughout the museum. It will take some time to sort through the collection and to determine what officials can return — and to whom — and how to care for the remains they keep.
It's not just the American Museum of Natural History that is making the move. The Denver Museum of Nature & Science has adopted similar policies, which could lead the way for more institutions to follow in their footsteps.
Copyright 2023, NewsReady.com