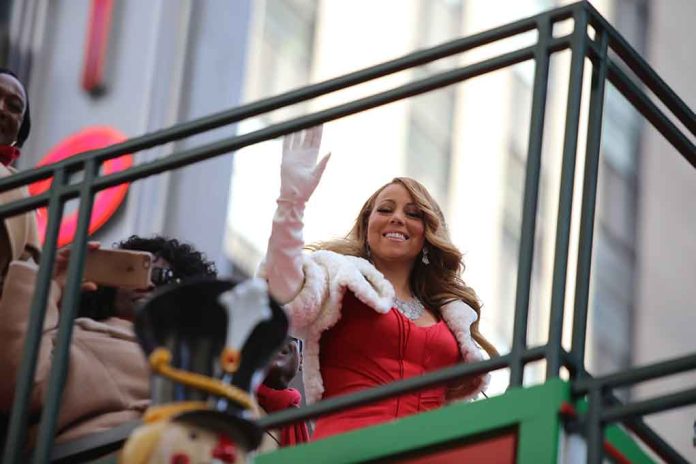 (NewsReady.com) – In a few weeks, the run-up to Christmas will be in full swing, and everywhere we go, we'll be listening to classic festive songs. The origin of one of those songs has just been disputed, though. A country singer says a 1994 Mariah Carey hit was pirated from his work.
When Carey released "All I Want for Christmas Is You" in October 1994, it was a huge hit. It reached number six on the Billboard chart and did even better in the UK and Japan. Then, 25 years later, it finally reached number one in the US. Today, the song is somewhere in the list of festive hits played in every store, on every radio station, and by every DJ playing office Christmas parties. But did Carey actually write it?
Andy Stone and Troy Powers say she didn't. In 1989, the pair co-wrote their own festive song, which is also called "All I Want for Christmas Is You." On November 1, they filed a copyright lawsuit against Carey, claiming her song has a similar melody to theirs and, on top of that, directly plagiarized half their lyrics. Their suit says "infringed copyrighted lyrics account for approximately 50%" of Carey's hit and cites specific examples of words they say she lifted from their song.
Stone plays with the country group Vince Vance and the Valiants under the stage name Vince Vance. He says the original song did well and made the Billboard country charts nine months before Carey released her version. This is the second time Stone has sued Carey over the song; he launched, then dropped, a similar lawsuit last year.
What's slightly puzzling is that, unless he's been completely out of touch for the last couple of decades, he must have been aware of Carey's song within weeks of it being released — and yet, until last year, he didn't do anything about it. Only time, and timely legal proceedings, will tell how this story shakes out.
Copyright 2023, NewsReady.com