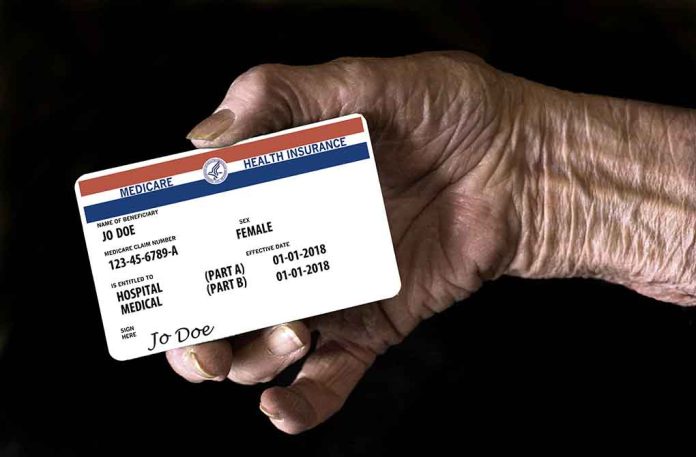 There have been shortages of more than 300 drugs in 2023.

The Biden Administration is attempting to address supply chain issues and potential shortages.
The Centers for Medicare and Medicaid Services might propose stockpiles in hospitals. 
Experts believe there could be issues with the stockpiles.
(NewsReady.com) – During the national health emergency, one of the biggest issues facing Americans was medication shortages. Many of the components of the critical medicines people rely on come from overseas. When factories shut down, officials were very concerned about shortages.
Three years later, it remains an issue in the pharma industry. A potential new proposal from the Centers for Medicare and Medicaid Services seeks to alleviate inadequate supplies of essential medications, including cancer drugs. However, experts are warning of problems with the potential proposal.
The Proposal
President Joe Biden has issued a series of executive orders to address supply chain issues and ensure Americans have access to critical medications. As part of those efforts, the Centers for Medicare and Medicaid Services (CMS) is considering partially reimbursing hospitals part of the cost they will incur if they create three-month stockpiles of up to 86 critical medications. The agency could finalize the plan as early as November, when it issues its annual update about Medicare reimbursement to hospitals.
Misses The Mark
The Brookings Institute's Schaeffer Initiative on Health Policy wrote a letter to CMS Administrator Chiquita Brooks-LaSure voicing concerns about the policy. The researchers said that they agree that creating a stockpile is one of the ways to address the issue. But they are concerned it might not have an impact on the most critical shortages they need to address.
That's because rural hospitals might not have the funds to create the stockpiles, even with partial reimbursements. The experts warned that less than half of the cost would likely be reimbursed, meaning the hospitals would have to take on a large amount to implement the proposal. There are also concerns that the program will lead to waste, fraud, and abuse, in addition to not being cost-effective.
Emily Tucker, an industrial engineer at Clemson University in South Carolina, told Axios the potential proposal could cause "a massive demand shock to the system." She said the manufacturers and wholesalers wouldn't be able to meet those demands.
Potential Solution
America's Essential Hospitals wrote a letter to Brooks-LaSure about the issue and asked CMS to consider covering the costs to store the stockpiles and the upfront purchasing costs. The group also proposed a six-month buffer stock, saying it would prevent hospitals from panic buying.
Copyright 2023, NewsReady.com