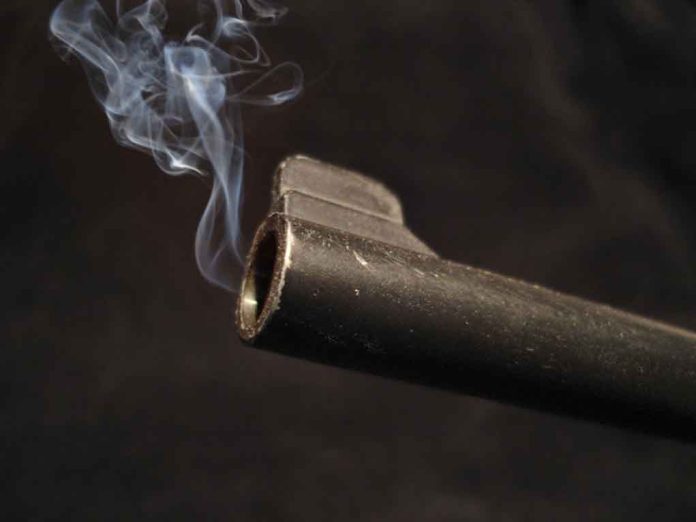 (NewsReady.com) – A Texas woman is facing a murder charge after she shot her daughter's boyfriend dead. The mother claims her victim was abusive, and she killed him in self-defense. The police counter that if you enter someone's home with a gun in your hand, you're not defending yourself.
Since December 2021, Texas woman Patricia Conlon's daughter had been in a relationship with 34-year-old Joshua Troutte, but it doesn't appear to have been a happy one. She described life with her boyfriend as "an ongoing domestic disturbance," and on August 27, she decided she'd had enough. The day before, she'd had a fight with Troutte that left her injured; now she called her mother and asked her to come around and help her pack.
Conlon agreed to do this, then called the Dallas Police Department to report the domestic abuse and let them know she was going to her daughter's home. Unfortunately, instead of just helping her child get out of a bad situation, she decided to walk into Troutte's house with a gun in her hand. She then tracked him down to the bathroom, and an argument broke out; Troutte's roommate said he heard the victim say, "Just shoot me" — so she did.
According to Conlon, she wanted to detain Troutte to prevent him from fleeing the house, which she said he'd done after previous domestic incidents. However, he grabbed her arm and pulled her hair; she said she then pushed him back and he fell on the floor, where she shot him several times.
Conlon told police she was in fear for her life and fired in self-defense. However, the police don't agree. According to one officer, they believe Conlon entered the house armed so she could restrain Troutte at gunpoint; they argue that she provoked the confrontation, and her use of deadly force was unreasonable. Conlon was arrested at the scene and has been charged with murder.
Copyright 2023, NewsReady.com