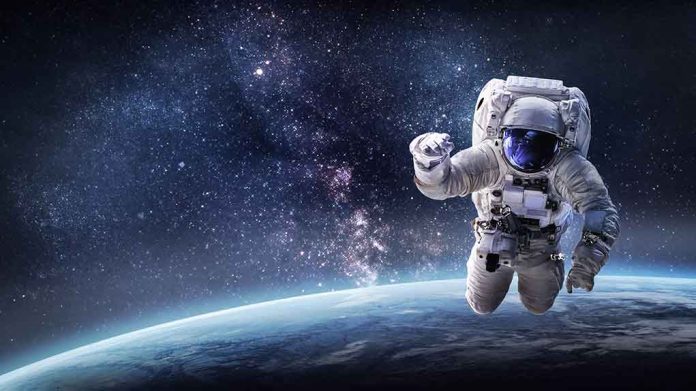 (NewsReady.com) – Frank Borman really hated the Soviet Union. He hated the Russians so much that he ended up in outer space and in history books. Now, decades later, he has passed away.
In 1968, Borman commanded NASA's Apollo 8 spaceflight. He and his two colleagues were the first men to orbit the moon. They orbited it 10 times, flew about 60 miles above its surface, and then photographed it. Fifty years later, in 2018, Borman appeared on the radio show "This American Life" and explained why he went to the moon.
According to Borman, he didn't go to the moon because he wanted to see it. He didn't even care about exploring space. The only thing he wanted to do was "beat the damn Russians." He explained that he "wanted to participate in this American adventure of beating the Soviets." During his time at NASA, he traveled to space twice.
On November 7, Borman passed away in Billings, Montana. He was 95 years old when he died. NASA Administrator Bill Nelson issued a statement saying the late astronaut was a "true American hero." He said the retired colonel's love for his wife, Susan, was the only thing that surpassed his "lifelong love for aviation and exploration."
Today we remember one of NASA's best. Astronaut Frank Borman was a true American hero and his service to NASA and our nation will undoubtedly fuel the Artemis Generation to reach new cosmic shores. #AdAstra https://t.co/Wx0M5hPKTg

— Bill Nelson (@SenBillNelson) November 9, 2023
Borman graduated from West Point in 1950. He then joined the US Air Force and became a fighter pilot. While serving in the military, he earned a master of science degree and was hired as an assistant professor at West Point. In 1960, he joined the Air Force's Experimental Flight Test Pilot School and became one of the first five students to attend the Aerospace Research Pilot School.
In 1962, NASA selected Bowman to become an astronaut, and the rest is history. Dr. Buzz Aldrin, the second person to walk on the moon, remembered his friend and colleague in a heartfelt tribute on X, formerly Twitter.
Like many of you, the news of Frank Borman's passing is tough to hear. Frank was a NASA institution, his life dedicated to aviation and space – from fighter pilot, to test pilot, to astronaut and beyond. His Apollo 8 Christmas reading of Genesis still echoes. Frank had the right… pic.twitter.com/47pllppF8d

— Dr. Buzz Aldrin (@TheRealBuzz) November 11, 2023
Borman was inducted into the US Astronaut Hall of Fame in 1993.
Copyright 2023, NewsReady.com