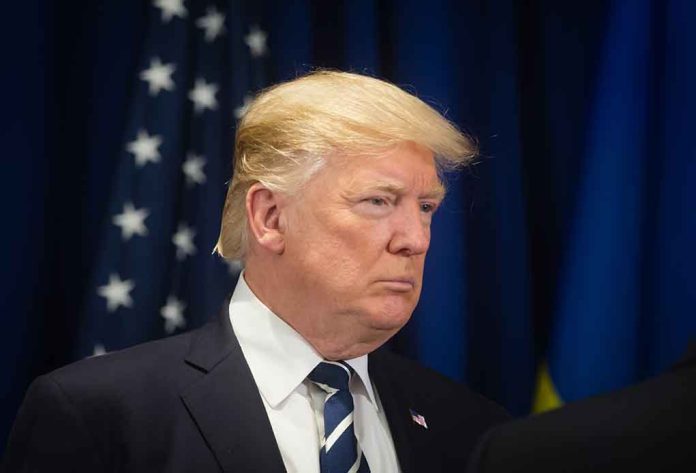 (NewsReady.com) – Former President Donald Trump is currently running for the White House again. Though Florida Governor Ron DeSantis (R) has not declared his candidacy, a Trump-aligned super PAC recently ran an attack ad against DeSantis. A conservative organization is now hitting back and disparaging the former president's plans.
The Club for Growth released an ad that will run in The Wall Street Journal and the Palm Beach Post. It claims Trump and Biden have the same plan to cut Social Security by 20%.
On April 13, The Wall Street Journal ran an op-ed by Club for Growth President David McIntosh. He pointed out that Trump has said that he "will do everything within [his] power not to touch Social Security." The former president vowed to "leave it the way it is." That's the same position as President Joe Biden. Meanwhile, a super PAC that supports has gone after DeSantis for trying to restructure benefits when he was a member of Congress.
Donald Trump hits Ron Pudding Fingers DeSantis back with a new Ad. pic.twitter.com/YsDJQWxN8E

— Ole Murica News (@OleMuricaNews) April 19, 2023
McIntosh said that although the president is vowing to leave it as-is, he's actually putting it in danger. There would be a 23% cut to Social Security "without any change," he said in the op-ed.
Just in via @WSJopinion 👉🏻 The Biden/Trump Plan to Cut Social Security – Doing nothing won't protect beneficiaries. It'll subject them to automatic 23% cuts in 10 years.

Read the full piece by @DavidMMcintosh here: https://t.co/aX1c5NhQpv

— Club for Growth (@club4growth) April 13, 2023
The Club for Growth president pointed to an annual report issued by the Social Security and Medicare Boards of Trustees warning the payments from the Old-Age and Survivors Insurance (OASI) Trust Fund could only be funded at their current levels until 2033. But he explained that inflation has made the problem worse and the money could run out sooner.
The conservative went through options that he said could save the program. Raising payroll taxes, privatizing it, or raising the eligibility age are all solutions. He claimed that DeSantis should begin pointing out that Trump's plan of doing nothing is actually worse than cutting Social Security by a small amount.
Copyright 2023, NewsReady.com