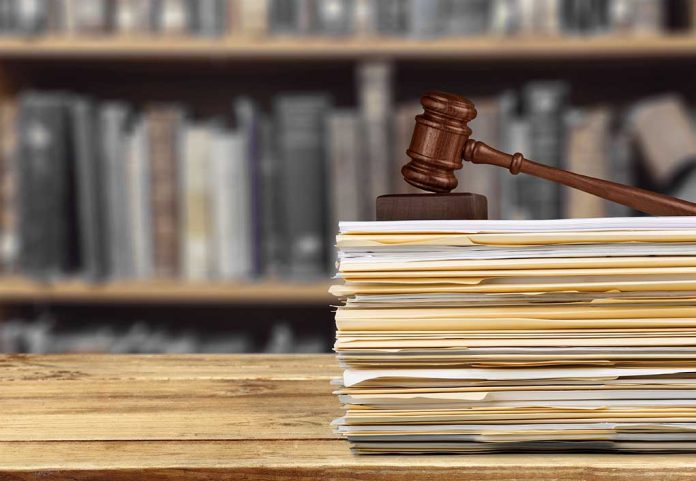 (NewsReady.com) – Details of a 2009 agreement between Jeffrey Epstein and his best-known victim were unsealed on Monday, January 3. They could be a serious blow to Virginia Giuffre's lawsuit against Prince Andrew.
GB News' South East of England Reporter, Ellie Costello, gives an update on the 2009 settlement deal between Virginia Giuffre and Jeffrey Epstein, which is set to be made public following an order by a US Judge

Prince Andrew's defence believe it could release him from liability pic.twitter.com/zVdKTdKEyz

— GB News (@GBNEWS) January 3, 2022
In 2009, Giuffre reached a settlement with the disgraced financier that gave her a financial settlement for the abuse she allegedly suffered at his hands. Since then, the agreement has been sealed. However, lawyer Alan Dershwitz, who Giuffre accused of raping her, cited it in his defense when Giuffre sued him in 2019. On December 29, the judge in her current lawsuit ruled there was no public interest in keeping it sealed, and its contents were finally made public.
The key part of the agreement is a section where Giuffre agrees to "remise, release, acquit, satisfy, and forever discharge … any other person or entity who could have been included as a potential defendant" from any future legal action. Prince Andrew's lawyers argue that because Giuffre had already claimed to have been trafficked to him when she made the agreement, he could have been included as a potential defendant. That means Giuffre agreed not to sue him in the future.
Ghislaine Maxwell's December 29 conviction for trafficking Epstein's victims has muddied the waters even more. While that case leaves little doubt that Maxwell – a friend of Prince Andrew's – was involved in Epstein's crimes, Giuffre wasn't called as a witness. Dershowitz has already suggested one reason for that: the government doesn't think her evidence is credible. If District Judge Lewis Kaplan decides the 2009 agreement does protect Prince Andrew and others from action by Giuffre, that evidence might never be tested in court.
Copyright 2022, NewsReady.com