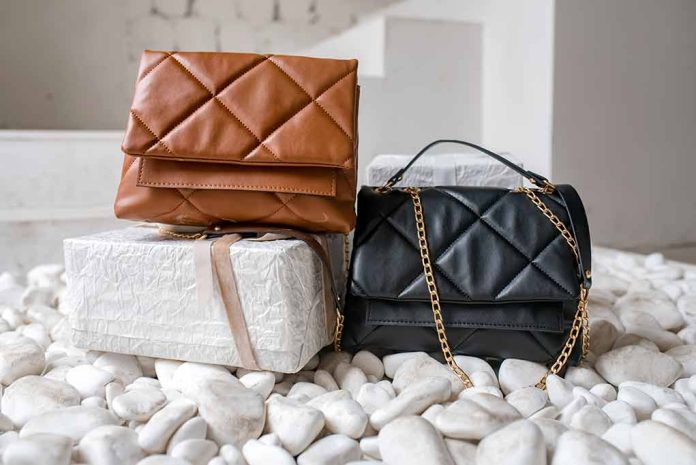 (NewsReady.com) – Knock-off goods are not uncommon. There's a whole black market for fake luxury goods. A recent sting operation uncovered an obscene amount of counterfeit items.
On November 15, the US Attorney's Office for the Southern District of New York announced the largest-ever seizure of counterfeit items, just in time for the holidays. Authorities seized nearly 220,000 fake luxury handbags, shoes, clothes, and other items from a storage facility in the Big Apple. The goods had an approximate retail price of $1.03 billion.
Authorities also indicted two men, Abdulai Jalloh and Adama Sow. They are charged with trafficking counterfeit goods. The federal press release alleges the men ran a large-scale trafficking operation out of a storage facility in Manhattan. They carried out multiple search warrants to find the fake goods. A search of units controlled by Jalloh resulted in the seizure of $237 million worth of goods, totaling about 50,000 items. Another raid netted 83,000 items that were worth over $500 million.
S Attorney Damian Williams said the storage units were used as "a distribution center for massive amounts of knock-off designer goods," and the arrests and seizures prove authorities are taking their job to combat the crimes seriously. He praised the work of the NYPD and the federal agents involved in the case.
New York Police Department Commissioner Edward A. Caban issued a statement to the press reminding people that trafficking fake goods isn't a "victimless crime because it harms legitimate businesses, governments, and consumers." He went on to say that the indictments will show criminals that the department and federal authorities are taking the issue seriously and plan to hold people accountable.
Authorities released photographs of the counterfeit goods shoved into a storage unit.
Feds seize $1 billion in fake handbags and shoes from NYC storage unit in largest counterfeit bust in US history https://t.co/L1d3XvVw0s pic.twitter.com/KrNe7y79Qw

— New York Post (@nypost) November 16, 2023
Jalloh and Sow are now facing maximum sentences of 10 years in prison.
Americans can breathe a sigh of relief knowing that their Christmas presents this year will be real—maybe.
Copyright 2023, NewsReady.com