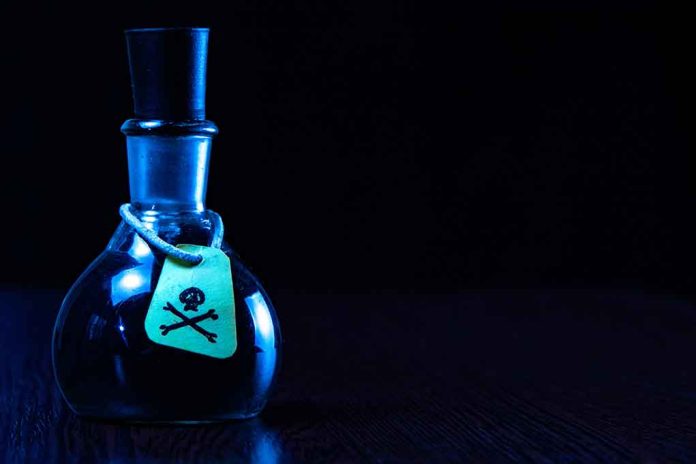 (NewsReady.com) – Police in Rochester, Minnesota, arrested Dr. Connor Fitzgerald Bowman during a traffic stop. The 30-year-old is facing a second-degree murder charge for allegedly killing his wife. The arrest came after the doctor looked up information about a medication to treat gout.
On August 20, 32-year-old Betty Bowman died at the hospital. She was suffering from severe dehydration and diarrhea. Initially, doctors believed she was ill because of food poisoning. The standard treatment for that affliction did not help her at all. While in the hospital, she began suffering cardiac issues, organ failure, and fluid buildup in her lungs. On the fourth day, she died.
After Bowman died, the medical examiner performed an autopsy. According to investigators, Bowman was a healthy woman before she fell ill. The Southeast Minnesota Medical Examiner's Office alerted the Rochester Police Department about the death, calling it suspicious.
The medical examiner received a phone call from a woman who said she knew the Bowmans and explained that they were having problems in their marriage. She said the couple was talking about getting divorced "following infidelity and a deteriorating relationship." Around the same time, the medical examiner would not release Bowman's body for cremation, despite receiving a phone call from Dr. Bowman demanding that his wife be "cremated immediately."
Dr. Bowman also emailed the medical examiner's death investigators and asked if they were going to perform a toxicology report on his wife. The doctor, who worked for poison control, wanted to know if it would be more "thorough" than what the hospital performed. When he learned that it would be, he asked for a list of substances they would be testing for.
Detectives learned Bowman accessed his wife's electronic medical files while she was in the hospital by using his own credentials. He checked them while she was in the hospital and a few days after she died. The files included notes by her doctors and other important information.
When detectives searched his computer, they found that he'd done research on a medication to treat gout, known as colchicine. He also searched for "internet browsing history: can it be used in court?" and looked in a medical journal to find out how lethal some substances were. Then investigators say he converted his wife's weight to kilograms and multiplied it by 0.8, the lethal dose of colchicine. He also looked up how to buy the medicine. Toxicology reports show the drug was in Bowman's system when she died.
Copyright 2023, NewsReady.com