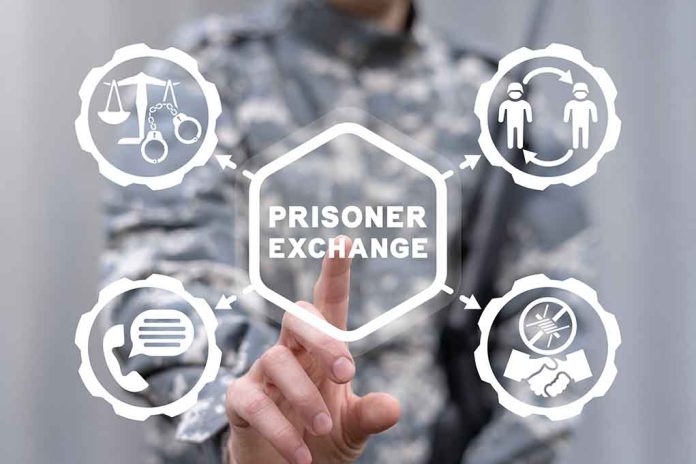 (NewsReady.com) – Five Americans detained by the Iranian regime have been moved from a notorious prison and placed under house arrest. It's the first step in a planned prisoner swap that, hopefully, will see them freed in the next few weeks. In exchange, the US will unfreeze billions of dollars worth of Iranian funds.
On August 10, National Security Council spokeswoman Adrienne Watson announced that five American citizens who had been held in Tehran's Evin Prison were taken from their cells and released to house arrest in the Iranian capital. Watson identified three of them as Siamak Namazi, Emad Shargi and Morad Tahbaz. The other two prisoners don't want their names released. Watson called the transfer to house arrest "an encouraging step" but slammed Iran for wrongfully detaining them and added that the US "will not rest" until all five are back in this country.
In exchange for releasing the five men — and it could still take several weeks before they're allowed to return home — the US will allow Iran to make limited use of around $6 billion in funds that have been frozen by South Korean banks. The money was locked as part of international sanctions on the country linked to its illegal nuclear weapons program. The US will also release a number of Iranians it is holding.
Apparently, the deal is being negotiated through third parties, believed to be Qatar and the UK. It won't be the first time a Democratic president has made a deal with Iran's extremist regime. In 2015, the Obama Administration released funds in exchange for prisoners. Now, President Joe Biden is doing the same. The administration says Iran will only be allowed to use the money for humanitarian purposes — but once the ayatollahs have their hands on it, will they stick to that part of the deal?
Copyright 2023, NewsReady.com