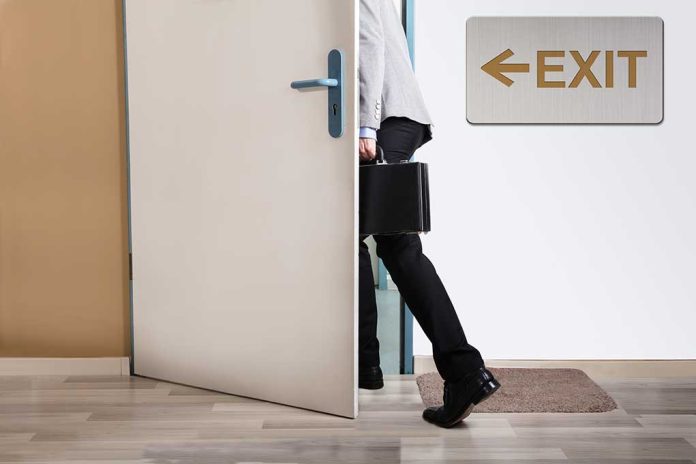 Official RESIGNS In Disgrace – Attacks Trump!
(NewsReady.com) – A Wisconsin election official has quit his job, but took the time for a final attack on former President Donald Trump on his way out the proverbial door. Former state lawmaker Dean Knudson claimed he was resigning over the 2020 presidential election.
Wisconsin Republican quits election board over party's 2020 falsehoods
As a state lawmaker, Dean Knudson helped design the bipartisan commission. Now he says there's no place for him on it.https://t.co/nSUaiF9yYs

— Peter W. Singer (@peterwsinger) May 26, 2022
Dean Knudson has been linked to Wisconsin's election commission since before it was created. As a Republican state legislator, he led the push to create the commission, and just months after it was set up, he was appointed to serve on it. That's what he was doing throughout the 2020 presidential elections campaign.
This is where Knudson's role becomes controversial. Although he's a Republican, he ignored allegations of voter fraud in the wake of the disputed election. Instead, he ruled that the election had been fair and Joe Biden was the winner. In fact, investigations into electoral fraud in the state are still going on, and more evidence is coming to light.
In March, one investigator reported that in three Wisconsin counties, 100% of nursing home residents had voted — despite many of them not being mentally competent to do so. The state's special counsel also said voting fraud was "widespread" in 2020; Knudson has never accepted that. Now, he's finally admitted that he "cannot be effective" at providing GOP representation on the committee, but he's still blaming Trump.
Copyright 2022, NewsReady.com