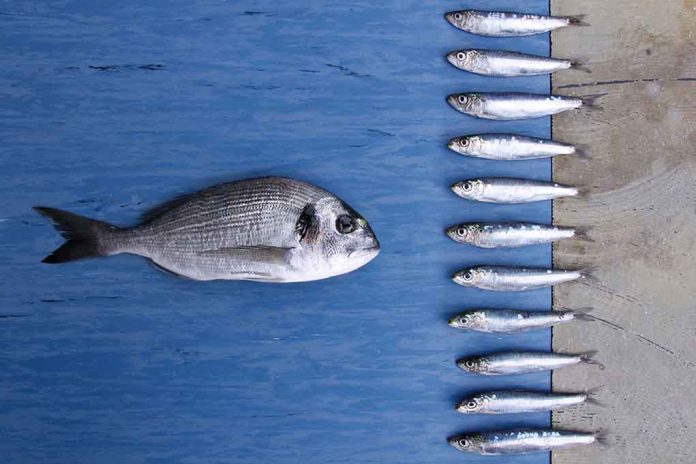 (NewsReady.com) – In 2011, a massive 9.0-magnitude earthquake off the coast of Japan sparked a tsunami that killed between 18,000 and 20,000 residents. It also damaged the Fukushima Daiichi nuclear power plant, which led to several reactors melting down. To mitigate the damage, workers flooded them with water to cool them down. It took more than 10 years for them to treat the radioactive water and begin releasing it into the Pacific Ocean. Following that decision, China immediately suspended its aquatic imports. Russia has now followed suit.
On Monday, October 16, Russia announced that it was restricting imports of Japanese seafood into its country, two months after Japan began releasing the contaminated water. Despite the UN's nuclear watchdog, the International Atomic Energy Agency (IAEA), reporting that the impacts on the environment and people would be negligible, others aren't so sure.
Rosselkhoznadzor, Russia's Federal Service for Veterinary and Phytosanitary Surveillance, said the move was a "precautionary measure" and that China had raised concerns about the seafood containing radioactive contamination. Despite a video call with the Japanese government, Russia moved forward with the ban, saying Japan needs to provide authorities with "comprehensive information" about the safety of its products.
Japanese officials, the foreign ministry in particular, have demanded that Russia remove the restrictions, which it says were made without any scientific basis. It said the country "will continue to provide explanations […] in a highly transparent manner and in good faith."
The ban is a huge blow to the Japanese seafood industry, which has delivered 118 tons of seafood to the country from January through September 22 of this year alone. South Korea and China are other major exporters of Russia's seafood, and it's unclear if they can meet the shortfall from Japan.
The IAEA is continuing to monitor the situation at the Fukushima Daiichi nuclear plant and is currently on site until October 23 to inspect the water release.
Copyright 2023, NewsReady.com