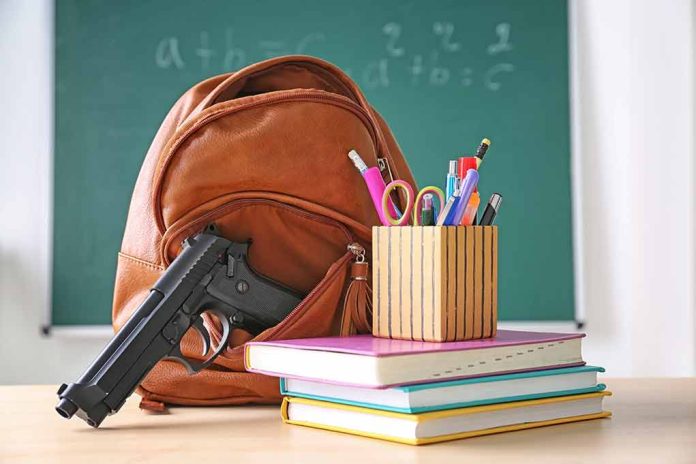 (NewsReady.com) – In November 2021, a mass shooter walked into Oxford High School and gunned down his classmates. Four students died in the attack. Ethan Crumbley later pleaded guilty to a number of offenses related to the shooting and is in the sentencing phase of the proceedings. Prosecutors played his shocking recorded manifesto in court duing a recent hearing.
On Thursday, July 27, the sentencing phase of Crumbley's trial began. The prosecution is asking for life without the possibility of parole. During the first hearing, prosecutors played the killer's recorded manifesto. He reportedly created it the night before the murders.
Crumbley states he was "going to be the next school shooter." He said he'd been thinking about carrying out a mass attack a lot, "I can't stop thinking about it," the then-15-year-old stated. The killer discussed how he was going to kill people, explaining he would shoot someone in the back of the head and open fire in a hallway to "hit as many people as" he could. In one of the clips, he gushed, "I'm gonna have so much fun tomorrow."
Oakland County Sheriff's Lt. Timothy Willis testified at the hearing. He read some of the passages from the murderer's journal. Crumbley wrote that he would first shoot "a pretty girl with a future" so she would suffer. The officer confirmed the first victim of the attack was 14-year-old Phoebe Arthur. She survived the shooting.
Willis also stated that Crumbley managed to bypass security on a jail tablet and access a violent website he used to visit before the shooting. Authorities could see where he visited by using the search history even though he tried to delete it. When officers questioned him, he said he couldn't "resist."
During the hearing, one of the victims, teacher Molly Darnell, testified, saying she locked eyes with the shooter, and he raised his pistol at her. She said she was trying to lock the door when he fired, striking her arm. She told the court that had she not jumped before he fired, the bullet would likely have struck her heart.
The testimony will continue throughout the first week of August.
Copyright 2023, NewsReady.com