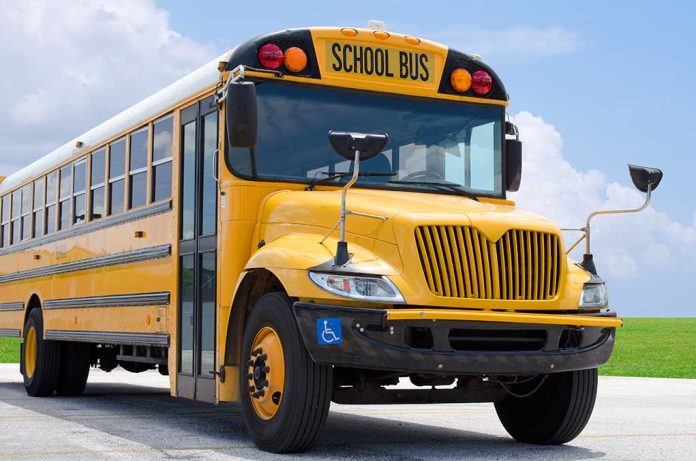 School Bus TRAGEDY – So Many Victims
(NewsReady.com) – A terrifying scene played out in North Carolina on Wednesday, May 11. A school bus carrying more than a dozen kids was involved in a head-on collision. Nearly all of the children were transported to the hospital.
Just after 6:30 a.m., authorities in Charlotte received a phone call about a school bus accident. The vehicle was carrying 15 teenagers to South Mecklenburg High School when it got into an accident with a dump truck and another vehicle. First responders were able to get the children out of the bus quickly. However, the drivers of the dump truck and school bus were both pinned inside their respective vehicles. It reportedly took an hour to get the truck driver out of the wreckage and 30 minutes to free the bus driver.
Fourteen of the students aboard the bus were hospitalized with injuries. One of the drivers had life-threatening injuries, and the other had serious injuries. Thankfully, the driver of the third vehicle wasn't injured in the accident.
According to WSOC-TV, the 23-year-old dump truck driver fell asleep at the wheel, crossed the center line, and hit the bus head-on. After the collision, the bus traveled off the road and through a metal fence. An investigation is ongoing.
Copyright 2022, NewsReady.com