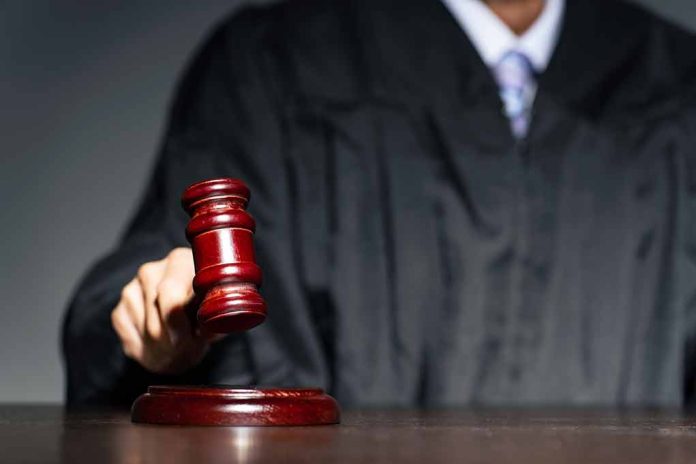 (NewsReady.com) – Lawyer Sidney Powell was a prominent figure in the lawsuits filed on behalf of former President Donald Trump after the 2020 election. She believed Trump could overturn the election results and remain in office. She was among the defendants indicted by a Fulton County, Georgia, grand jury on RICO charges. Now, she has taken a plea deal.
On October 19, Powell pleaded guilty to six misdemeanor counts of conspiracy to commit intentional interference with the performance of election duties. The attorney's trial was supposed to begin on Monday, October 23. She entered the guilty plea at a hearing in Atlanta.
According to POLITICO, Judge Scott McAfee said Powell would spend six years on probation. She's also required to write a letter of apology to the citizens of Georgia for trying to subvert democracy in the state. She provided a statement to prosecutors the night before entering her guilty plea and turned over documents to the prosecutor's office. Additionally, she has to testify against the other co-defendants if asked to do so by the prosecution. When she meets all of the requirements in her plea agreement, her record will be wiped clean.
Powell was one of the most prominent voices post-election. She attended a meeting in the Oval Office on December 18, 2020. At that meeting, she allegedly pushed former President Donald Trump to use the military to seize voting machines in states where his allies claimed there was evidence of voter fraud. The former POTUS also reportedly considered appointing her as special counsel to look into the allegations, but White House advisers vehemently opposed the prospect.
The day after Powell took a plea deal, another defendant, Kenneth Cheseboro, also took a deal. The Harvard-educated attorney is often referred to as the "brains" behind the fake elector scheme.
There are still 17 other defendants facing trials in Georgia for their alleged actions after the election. Former President Trump is among those charged.
Copyright 2023, NewsReady.com