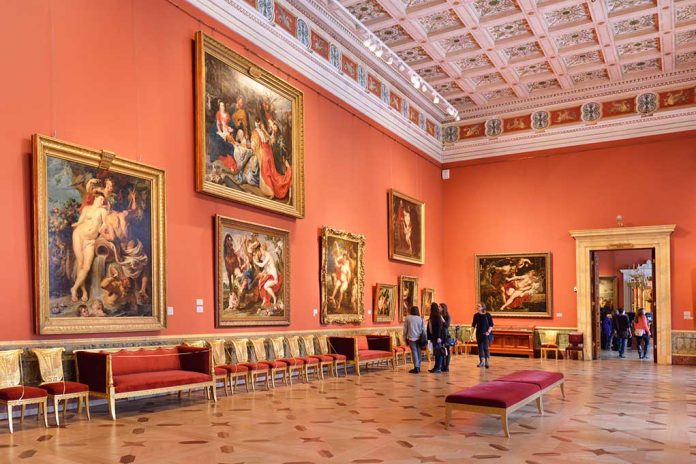 (NewsReady.com) – Italian artist Maurizio Cattelan created quite a stir a few years ago when he presented his modern piece known as "Comedian." The artwork was literally a banana taped to a wall. Recently, a student decided it was too tasty to leave alone.
In 2019, Cattelan duct-taped a ripe banana to a wall at Art Basel Miami Beach. It was sold three times for between $120,000 to $150,000 each time. The artwork is currently on display at Seoul, South Korea's Leeum Museum of Art. On Thursday, April 27, an art student identified as Noh Hyun-soo was at the museum when he pulled the banana off of the wall and ate it. The Seoul National University student then taped the peel back to the wall. The entire thing was caught on video and shared online.
Student eats $120K banana artwork pic.twitter.com/0hVvXV7aZK

— HOT SPOT (@HotSpotHotSpot) May 2, 2023
CNN reported a museum spokesperson said the student claimed he was hungry, so he decided to eat the display. They went on to say the incident happened so quickly there was "no special action" taken, and the artist was told about it, "but he didn't have any reaction to it."
The incident wasn't the first time someone has eaten the display. In 2019, artist David Datuna ate one of the displays, too. He called it "performance art" when he did it, according to Forbes. The South Korean student made a similar remark, telling broadcaster KBS that he believed his actions could be interpreted as art.
Surprisingly, there is a bit of meaning behind the artwork. Apparently, Cattelan always brought a banana with him when he traveled and hung it up in his hotel rooms to help him find inspiration. He tried to make several variations of the display, including one with resin and another with bronze, but always went back to the idea of a real piece of fruit.
Emmanuel Perrotin, the owner of the art gallery Galerie Perrotin, said Cattelan is known for using ordinary things as "vehicles of both delight and critique."
Copyright 2023, NewsReady.com