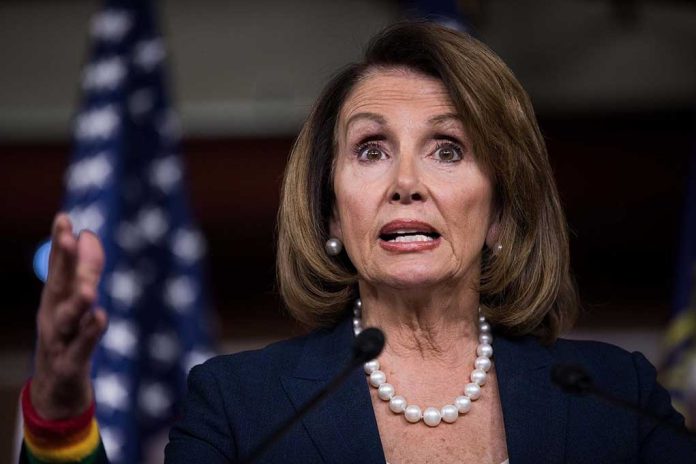 Nancy Pelosi SUBPOENAED – Tables Turned!
(NewsReady.com) – In 2021, the DOJ indicted Steve Bannon after he refused to cooperate with a January 6 Committee's subpoena. Former President Donald Trump's ex-senior advisor is fighting the contempt of Congress, and he's now turning the tables on lawmakers.
In the first week of June, Bannon's legal team filed 16 subpoenas to force lawmakers and staffers to testify. General Counsel for the House of Representatives Douglas Letter, nine members of the committee, Speaker of the House Nancy Pelosi (D-CA), and others were asked to produce documents related to Bannon's contempt trial. Specifically, anything related to the establishment of the committee, communications with his attorneys, and the decision to refer him to the DOJ for contempt charges.
Love that Steve Bannon is taking the fight to Nancy Pelosi and others. They are not used to conservatives who fight back.

— Carmine Sabia (@CarmineSabia) June 8, 2022
Bannon's attorneys are reportedly going to challenge the committee's motives for targeting him. They're expected to argue that he couldn't comply with the subpoena because it would have violated Trump's executive privilege. However, President Joe Biden waived all executive privilege, as is his right as the current POTUS.
There's some doubt the former White House advisor will actually be able to force Pelosi and other members of Congress to comply with the subpoenas. Thomas Spulak, who formerly served as general counsel for the House, told CNN that he doesn't think Congress will be "compelled to produce anything or appear for anything."
Do you think members of Congress should have to comply?
Copyright 2022, NewsReady.com