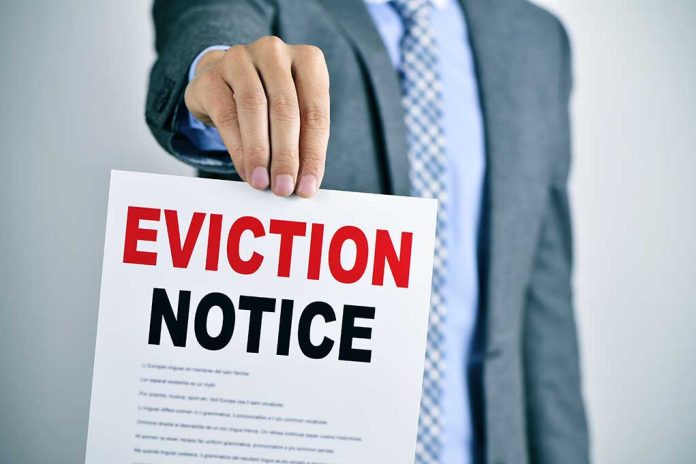 (NewsReady.com) – Millions of Americans are evicted from rental properties every year. Rental prices have risen significantly after the national health emergency. A new study reveals evictions have the greatest impact on children.
On October 2, the Eviction Lab at Princeton University and the US Census Bureau teamed up to produce a study that provided more insight into the demographics of the people impacted by evictions. Researchers used court records and Census Bureau data to tally the number of people threatened. Since eviction filings do not include demographic information, they had to cross-reference the filings with Census data.
The researchers linked 38 million eviction cases to Census data showing that 7.6 million people faced eviction each year between 2007 and 2016. Those numbers included approximately 2.9 million children.
Juan Pablo Garnham, of The Eviction Lab, told Noticias Telemundo that researchers discovered "children are the population most impacted by evictions," and people who have children living with them are at a much higher risk. Renters who lived with at least one child were threatened with eviction at a rate of 10.4%. That's more than twice the rate (5%) of eviction for childless adults.
Of the 2.9 million kids who have their stability threatened by eviction proceedings each year, about 1.5 million children are in households that receive an eviction judgment.
Children weren't the only ones at increased risk of eviction. Black Americans are about 18.6% of all renters but account for 51.1% of those impacted by eviction filings. They make up 43.4% of the people kicked out of their homes each year.
The national health crisis made all of the problems that lead to evictions worse, the researchers found. The study offers the most comprehensive picture of the crisis in America. However, one of the study's authors, Nick Graetz, said it's far from complete because it left out undocumented immigrants. He explained that it's "very difficult to see what those communities are going through."
Copyright 2023, NewsReady.com