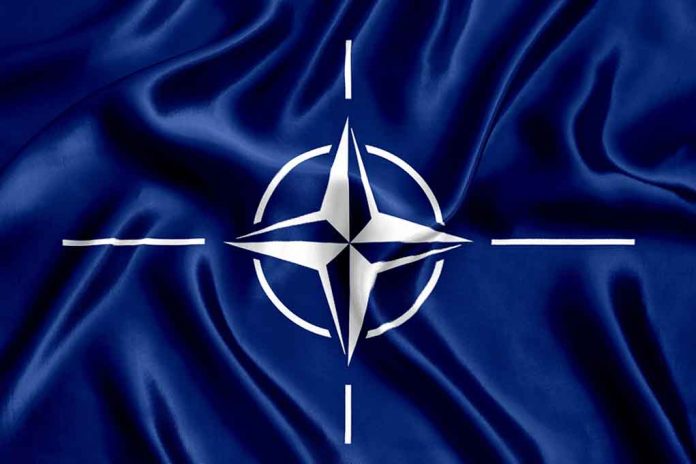 U.S. Offers to Protect Potential NEW NATO Ally
Vladimir Putin does not want to see an expansion of NATO.
The international alliance has been a thorn in Putin's side for years.
Sweden and Finland are both concerned about potential Russian aggression.
Neither Finland nor Sweden ever joined NATO.
---
(NewsReady.com) – One of the reasons Russian President Vladimir Putin invaded Ukraine was because the country refused to back down when it came to joining NATO. Becoming part of the international alliance is something the country has reportedly wanted for years, even though it doesn't qualify. The last thing the Russian leader wants, however, is an expansion of NATO, and he has been very clear about that. That's why recent news has some on edge.
US Military Aid
On Wednesday, May 4, Swedish Foreign Minister Ann Linde was in Washington, DC, to meet with US Secretary of State Antony Blinken. After the meeting, she said the secretary received US security assurances. She told the Swedish press that means America would support Sweden if it chose to join. If Russia carries out any negative attack, Linde said that wasn't something America "would just allow to happen….without a response." She stressed the country wouldn't be able to get full protection unless it became a full member of NATO.
NATO Secretary-General Jens Stoltenberg has said the decision of whether to join is its own, but said it'd be "warmly welcomed."
Sweden and Finland
When NATO was created following WWII, Finland and Sweden didn't join. Sweden is known for remaining neutral in times of conflict, so hitching its wagon to NATO didn't make any sense. Finland was part of the organization's Partnership for Peace which allows for a lot of cooperation between the country and NATO. The program also could lead to a full membership.
Over the last two months, there have been rumblings about Finland and possibly Sweden entering the alliance. Russian Foreign Ministry Spokeswoman Maria Zakharova wasn't thrilled when she heard the rumors. According to reports, she said that if the countries ascend to NATO, it could "have detrimental consequences," and they'd be facing "military and political consequences." Russia has even made nuclear threats.
The NATO alliance is powerful because if Putin were to invade one of those countries, he wouldn't have to deal with the force of one country like he is in Ukraine — it would be all of the countries acting as one. That is a lot more dangerous for the Russian military.
Do you think Sweden and Finland should join NATO?
Copyright 2022, NewsReady.com