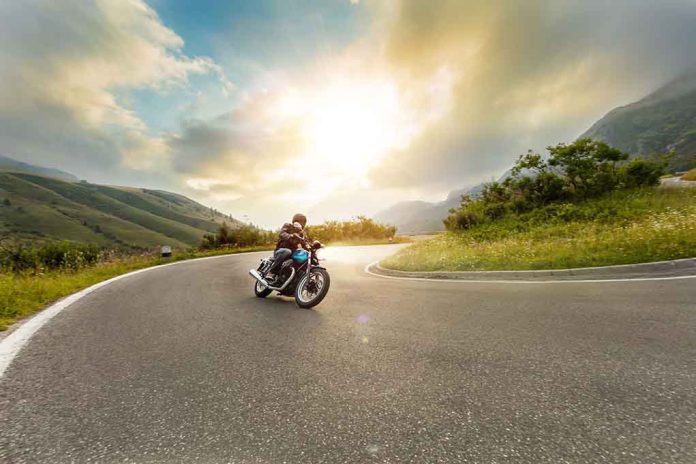 (NewsReady.com) – The Great Smoky Mountains of Tennessee provide visitors with stunning mountain vistas, countless hiking trails, and quite a few attractions. While some people head for Dolly Parton's Dollywood theme park, adventure enthusiasts may choose to opt for a ride on the Tail of the Dragon, one of the world's best motorcycle and sports car touring spots.
The famed 11-mile stretch of road has been featured in movies like "The Fugitive," starring Harrison Ford, who jumps off a dam alongside the road, and "Two-Lane Blacktop," a cult classic that also showcases the dam alongside other original buildings. Now, however, drivers won't find any homes, businesses, or driveways along this road, as coming upon those would be incredibly dangerous.
The intensity of the Tail of the Dragon lies in its 318 curves found in just 11 miles of road. Its website emphasizes how the attraction of this curvy trip "is the road itself, not the scenery." Some people say the ride begins just inside North Carolina at Fugitive Bridge, but officially, it starts at Deals Gap on the Tennessee State Line.
Tail of the Dragon pic.twitter.com/qtjdE2zd8g

— İsa Turan (@jesus_tr) November 11, 2022
While most of the incredible curves and twists are banked just like a racetrack, some are off-camber or with decreasing radius curves, which means they can be sharper as they continue on. With this, drivers should take caution when traveling and obey the posted speed limit of 30 miles per hour.
Great ride on Tail of the Dragon. pic.twitter.com/pAbwwdnvxu

— Guy👀 (@MrGuyT) October 27, 2022
Media often scares people with data about the number of fatalities on the road, but there are typically only between one and four deaths a year. However, 2021 did see a major uptick in fatalities as the route claimed eight lives. To help put this in perspective, though, a daily average of 978 people drove the stretch of road in 2020, and 1,310 a day in 2019.
So, should you choose to take this exhilarating challenge, make sure to do it safely, and you'll get to ride it time and time again.
Copyright 2022, NewsReady.com