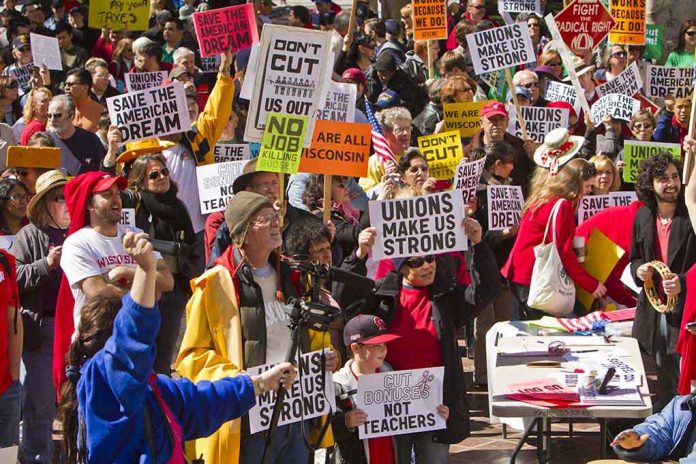 (NewsReady.com) – The year 2023 has been punctuated by major worker strikes. Auto workers and Hollywood writers and stars have demanded higher wages and more protections. Teachers in a large school district are also striking now.
On November 1, educators and other employees in Oregon's largest school district went on strike. The Portland Association of Teachers is asking for raises, a cap on class sizes, more lesson planning time, and solutions for other issues. The union, led by Angela Bonilla, represents approximately 3,700 school counselors, teachers, and other employees.
Currently, the average pay for a Portland teacher is $87,000. That's a little bit above the median income for a single person in the area, but below the median income for a family of four. The union is asking for an 8.5% raise in the first year to meet the cost of living, then a 6% raise in the second year, and a 5% raise each year after that.
Portland Public Schools are offering a starting raise of 4.5% and a 3% raise for each subsequent year. They argue the district doesn't have the money to pay the union's proposal, saying there's a difference of over $200 million and the state legislature hasn't given them funding to keep salaries on pace with inflation.
The strike has caused schools to close down, and has impacted approximately 45,000 students. The Portland Association of Teachers website released a statement on its website saying they'd negotiated with the district for months, but accused officials of ignoring "the voices within [the] community and [the need to] invest in [its] schools" in a way that helps students. The union went on to say the kids in the district deserve more "one-on-one attention from dedicated and well-qualified educators."
Governor Tina Kotek (D) said state legislators would not be able to discuss increasing school funding until the 2025 budget cycle. While she supports teachers, she has said the strike isn't "in the best interest of students or families."
Copyright 2023, NewsReady.com