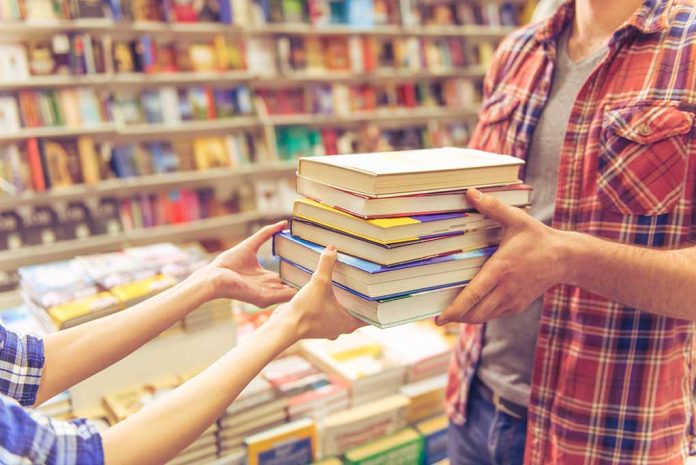 Oops! – Teachers' Union BOSS Confesses To Public
(NewsReady.com) – The leader of America's second-largest teaching union has been forced to apologize after spreading a fake list of banned books. After tweeting the list, she was challenged on its authenticity and later walked it back. Unfortunately, the damage was already done — thousands of people had seen and forwarded the fake news.
'My bad': Teachers' union president Randi Weingarten apologizes for circulating fabricated Florida banned book list https://t.co/KfXGiHsAAG

— TheBlaze (@theblaze) August 23, 2022
On August 22, Randi Weingarten, president of the American Federation of Teachers, retweeted a message titled "Florida's Anti-Woke banned book list." It purported to be a list of books banned from schools and libraries in the Sunshine State and included classics like "Of Mice and Men," "To Kill a Mockingbird," and "The Adventures of Huckleberry Finn," as well as the Harry Potter books.
Unfortunately for Weingarten, she had ignored Abraham Lincoln's famous warning about not believing everything you read on the internet. Conservative political strategist Frank Luntz quickly called her out, dismissing the list as fake and adding, "Notice there's no link to a source for it."
At this point, Weingarten seems to have done some belated research and found out that the list was created as satire. She then posted an apology, saying she "should have double checked" before retweeting the list. Her apology was less than complete, though. Weingarten added, "Looks like some of them aren't banned." In fact, some of them are banned, including "To Kill a Mockingbird," a key novel about race relations in the US. The problem is, Harper Lee's classic isn't banned in Florida — it's banned in ultra-liberal California and Seattle, Washington.
Florida officials quickly hit back. A spokesman for Governor Ron DeSantis (R) pointed out that, far from being banned, some of the books — including "To Kill a Mockingbird" — are specifically recommended under the BEST standards DeSantis introduced last year. Perhaps it's time for Weingarten to make a better apology.
Copyright 2022, NewsReady.com